When it comes to effortlessly beautiful and chic summer looks, models are usually our biggest source of inspiration. And although we can't all look as naturally flawless as they do, we can take a page from their book, and utilize a few tips and tricks to look absolutely gorgeous on the beach. Whether you're planning a holiday to a faraway destination or simply visiting the local seaside, here are some ways you can look like a model when going to the beach:
Elevate your casual beach outfits
As swimwear is the most important part of your beach outfit, it pays to invest in some of the biggest trends this season , such as solid-colored bikinis or animal print one-piece swimsuits - there's no denying all the models will be wearing these looks during the summer. It would also be a good idea to ditch your usual cover-ups, and replace them with a more fashionable and bolder choice, like a sheer mini dress or a nude crop-top and maxi skirt combo. Complete the look with thin leather sandals, a wide-brimmed wicker hat and an oversized wicker tote, and you'll look as stunning as a celeb next time you hit the beach.
Don't forget to apply some makeup
While a full face of heavy makeup probably isn't such a good idea if you plan on swimming, that doesn't mean you can't enhance your natural beauty when going to the beach. One of the tricks models often use is to apply just a bit of concealer to hide any imperfections, instead of a heavy foundation. They also lightly apply a lipstick that matches their natural lip color with their fingers, and even use the same product and technique for their blush. With a bit of waterproof brown mascara and a cream highlighter that gives off a healthy glow, the ideal, 'barely-there' beach makeup look is complete.
Go for a voluminous hairstyle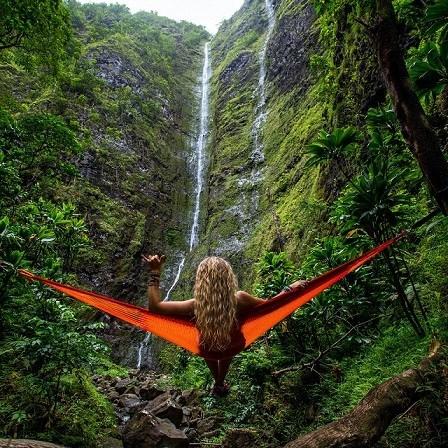 When you're at the beach, in a minimal outfit, your hairstyle becomes one of the most important aspects of your look. And what's more sexy and alluring than long and voluminous hair that makes you look that much more beautiful and attractive? However, not all of us are naturally blessed with enviously luscious hair. If that's the case, you might want to take a hint from some of the biggest celebrities and supermodels, and opt for gorgeous Russian hair weaves . Not only are these extensions as soft and silky as your natural hair, but they also give you the fullness you need for that bombshell look, whether you decide to wear a voluminous ponytail or make delicate beach waves.
Aim for silky smooth legs
Your legs are going to be on full display at the beach, which is why they should look as stunning as a model's, even if you don't have the budget to invest in laser hair removal; all you have to do is use this brilliant technique. Firstly, exfoliate your legs in the shower with a good body scrub , and then generously lather them up with a shaving cream, before carefully shaving with a sharp razor. After the shave, exfoliate once more, for that perfect finish. Remember to hydrate your legs with a thick body moisturizer afterwards, and you'll end up with silky smooth legs, and the ideal results that might actually last longer than your regular shave.
Get that gorgeous pre-beach glow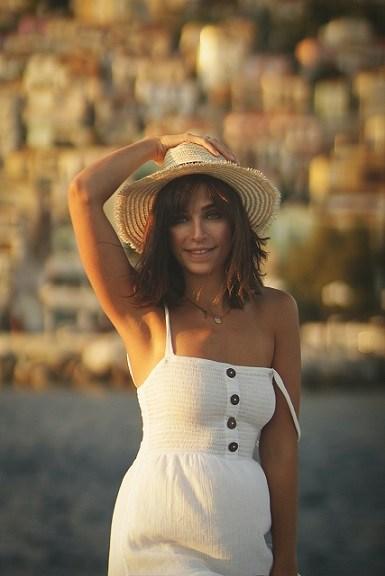 Another big reason why models looks so good on the beach is the fact that they don't wait to spend the whole day in the sunlight in order to get a glowing tan. Instead, they prepare their bikini body in advance with great self tanners that give them that enviable complexion. If you don't want to get a fake tan before the beach, however, there are a few tricks you could use to help your skin glow in the sun. For example, you can mix your regular body lotion with a bit of shimmery powder, such as a bronzer or highlighter, and apply it to your body before you hit the beach, for that wonderful sheen that beautifully reflects in the sunlight.
At the end of the day, the most important thing every model has on the beach is their confidence. So, remember to relax, have fun, enjoy your beautiful beach day, and proudly flaunt your gorgeous body!
About the author:
Claire Hastings is a wanderer and a writer. She writes as long as she can remember, and she is very passionate about fashion, running, other cultures, and her cat.