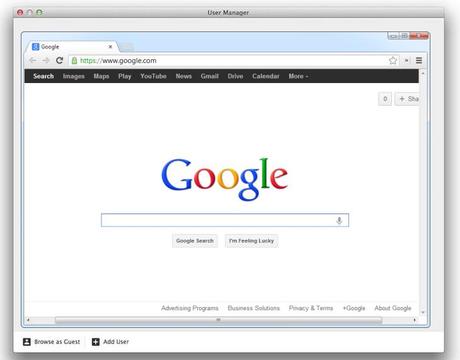 Many times when you use Chrome from your office computer or your personal computer like a laptop you are surrounded by colleagues, friends, acquaintances and even family members. Locking Chrome is very important or else you give access to your data and information on the computer to people who may misuse it. Protecting your information and restricting access to the Google Chrome on your computing device when you are away from it is a great idea. For example your information and data on Chrome can be accessed and misused by a colleague at work when you are away from your computer even for a short period of time like a coffee break. It is always better to be safe than be sorry. Luckily Google Chrome has settings that let the user password-protect the browser and create a guest access.
How to Lock Your Google Chrome:
• The first step is to head to Chrome://Flags and then search for "Enable New Profile Management System" .
• After you reach this step the next step is to "Enable" the "New Profile Management System by clicking the Enable link.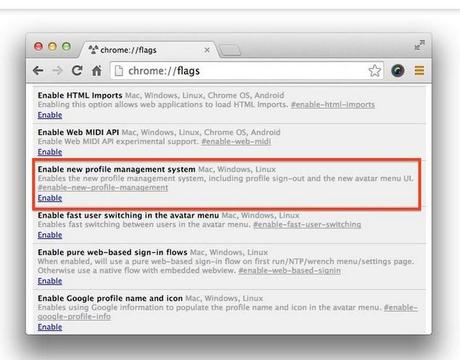 image credit via : cnet.com
• After this users must look for the "Relaunch Now" button on Google Chrome. After this the Chrome will restart and there will be a "First User" Option for the users. Clicking on this option will then open a small panel where the user can login to the account(s).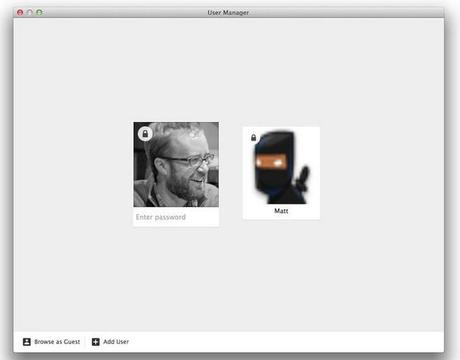 image credit via : cnet.com
• Additional user accounts supported by multiple accounts can be created on Google Chrome.
• Now you can hide your Google Chrome activity associated with the Chrome account by simply clicking on the Lock icon. When you want to reactivate the Chrome Browser and open all the tabs and windows associated with it the Chrome Browser asks for the password that opens and reactivates Google Chrome.
• You can use this locking option for multiple Google Chrome accounts. However there are some technical glitches yet in this locking feature of Google Chrome which we hope will be sorted by Google as this feature becomes more popular.
• Also rebooting the computer or restarting the computer can sometimes break the lock on the Google Chrome browser which makes it a little vulnerable.
Google Chrome has got a great feature in the Lock Google Browser setting. Today hiding your information or protecting your information is important in your personal as well as professional life. If you leave your Google accounts, tabs and windows through Google Chrome browser open and go away from your computer even for a little while anyone can access your work or data on Google Chrome. There is a lot of competition in the office environment. Misuse of the Google Chrome account by a colleague by spoiling your work or sending some improper email to others in the office through your account is dangerous. Also your ideas and plans can be stolen from your Google Chrome browser. Even personal information can be misused or accessed without permission by your friends and family. This is a great feature to avoid all this unnecessary headache.