Hello my beautifuls, today I will be sharing about something very new, a one of a kind product that has hit the Indian market currently and it is called Poo De Cologne. Poo De Cologne is India's 1st before you do no. 2
toilet spray
.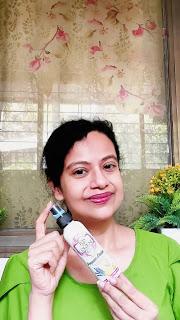 What is Poo De Cologne?
Poo De Cologne is a one of a kind toilet spray that needs to be used before using the toilet for poo. The specially formulated product masks all bad odour with its wonderful aroma. The user is saved from any sort of embarrassment that can be caused due to bad smelling loo after using it.
Price:
Rs. 555 for 120 ml
Packaging:
Poo De Cologne comes in a white bottle with a pump dispenser that is secured with a plastic cap.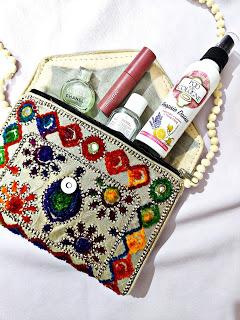 5 Variants of Poo De Cologne:
Poo De Cologne is available in 5 variants:
I. Poopsie Daisie:
Floral romantic notes
II. Poop Essentials:
Woody, Citrusy, sweet & fresh notes
III. Mask A Poo: Eucalyptus and GrapfruitIV. Poops A Lot:
Peppermint, Lime & Rosemary
V. Pooparazzi:
Citrusy Bergamot & Lemongrass
Where can you get Poo De Cologne?
Poo De Cologne Toilet Spray is available on their website and on Amazon
here

How does Poo De Cologne work? 
Poo De Cologne is made with 100% essential oils and is devoid of any alcohol, gas or aerosol.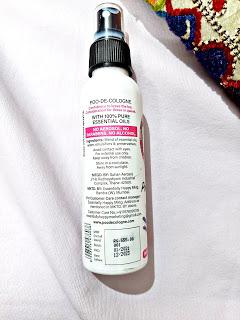 Steps  to use Poo De Cologne:
1. Choose your preferred Poo de Cologne variant 2. Spray 5-6 pumps of Poo De Cologne onto the toilet bowl directly before you use it.3. The essential oils cover the toilet bowl water forming a barrier4. Use the toilet5. The toilet smells amazing6. Leave tension free
Who Can use Poo De Cologne?
Practically any self aware human being can use Poo De Cologne. However, it will be essential for :
1. Office goers2. Public toilet users3. Those living in hostels4. College goers5. Those living in joint families6. Travellers7. Shared accommodation users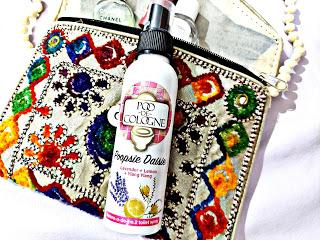 My Experience with Poo de Cologne
I have been using Poo De Cologne for sometime now and I can proudly say that it was a right decision to include it in my daily hygiene care needs. Poo De Cologne toilet spray can save one from really tricky situations where in an emergency we have to use shared toilet spaces in offices or while attending a party or function. It is a wise decision if we carry a bottle of Poo De Cologne inside our handbag and use it whenever there is a need to use the toilet. 
 Final verdict:
I am glad to have found Poo De Cologne and I want to recommend it to all of you for your daily hygiene requirement.
To know more about Poo De Cologne, you can check their
Instagram Page 
or
Facebook Page
*Sponsored post*