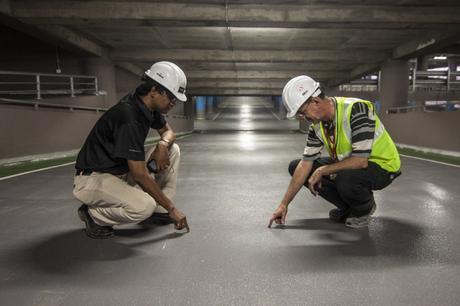 Home inspection services are not restricted to homes that have aged and are about to change hands or for the purpose of carrying out repairs on existing properties. Apart from the Standard Home Inspection Services in Fort Collins, more and more new constructions are coming under the purview of home inspection services.
Carrying out phased inspections
It naturally makes more sense to carry out phased inspections during the construction period to ensure that the best quality is maintained. This, in turn, will go a long way in ensuring that your property needs the minimum of repair and restoration services.
Carrying out of the phased inspection on new properties include several components. The following are the major areas that are covered by this inspection process.
Foundation - Pre-pour inspection brings to light any workmanship deficiencies that are covered up by the concrete thus undermining the core strength of your home. This inspection can be scheduled a couple of days before the pour giving the builders sufficient time to correct and shortcomings.
Cases when ventilation installation has been overlooked leading to water beading off surfaces and damaging layers of the floor and not unheard off. A floor with incorrect configuration is typically another problem that pre-pour inspections can help detecting.
Framing - Pre-cover inspection comes in next that include the roofing, exterior cladding, window installation and the insulation process. Each of them are specific areas that include fine details only a trained and certified inspector can carry out.
There have been instances where completely new houses had to be torn apart to replace the roof due to incorrect installation. There is the perpetual problem of inaccessible roof parts not being insulated properly that later have to be removed and rectified. This kind of rectification involves the bringing down ceilings and walls to install the correct insulation.
Specific, area-based inspections
There can be no one set of universal building codes that can apply to all areas and climatic conditions. Professional inspections then should be carried out by local personnel that is aware of the specific building needs of the place and give the appropriate report so that the work of rectification can be carried out before the damage is done.
If you have more to share about Standard and the Special Home Inspections you can let us know so that we can improve our next blog.
in Home Improvement, Services. Tags: Standard Home Inspection Fort Collins