Here's my recipe for having a successful Thanksgiving while living in Korea.
1. Find a group of American friends to celebrate with.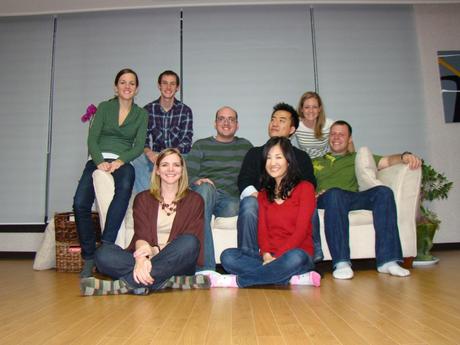 2. Make sure at least one of these friends has an oven large enough to cook a turkey, which may be a challenge in South Korea.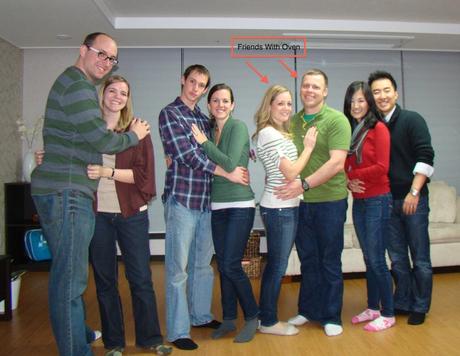 3. Have a large enough table and make sure it is beautifully decorated.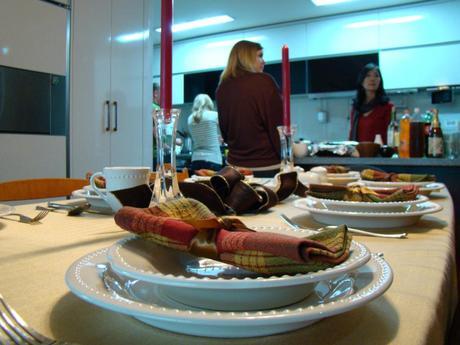 4. Of course you will need the main ingredient, the turkey.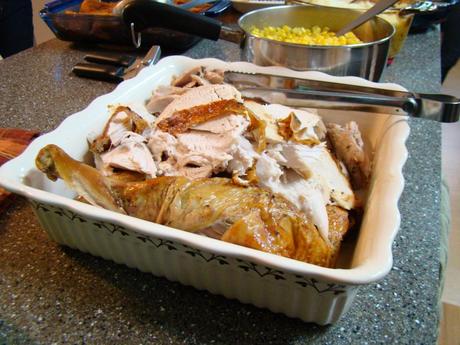 5. A cooked turkey will need the company of side dishes. These may include green bean casserole, mashed potatoes, sweet potatoes, cranberry sauce, stuffing, rolls, corn and gravy. Don't forget a pumpkin pie for dessert.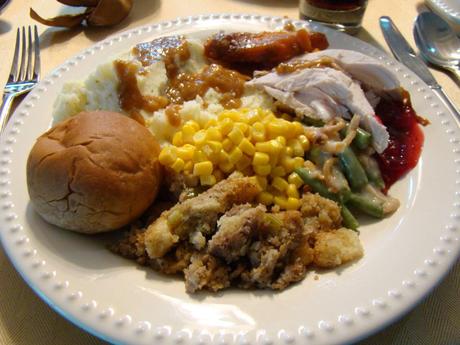 6. The next thing you will need is a group of hungry participants.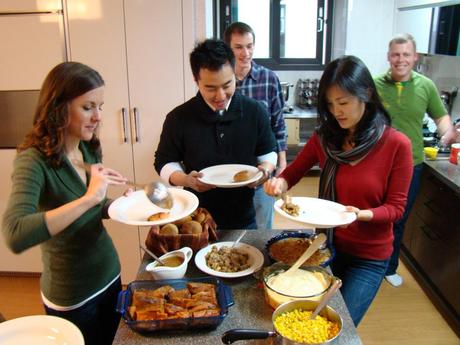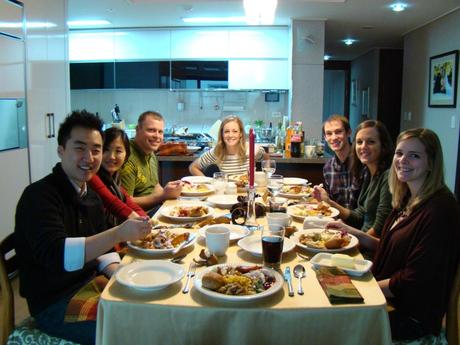 Basically, you need good friends, good food, empty bellies, great conversation, games (FARKLE!) and a few rounds of roaring laughter.