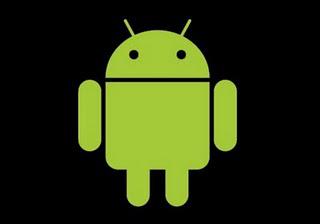 You can "root" your android phone.
Now many of you will wonder what is meant by "root".
So,here is the answer.ROOTING MEANS TAKING YOUR ANDROID PHONE TO ITS PRIMITIVE STATE  FORM WHERE YOU CAN DO ANYTHING TO IT,AND ANYTHING MEANS YOU CAN PUT
CUSTOM ROM  TO IT.i.e you can change the OS.
So.now that you know that you know what is rooting now you probably wondering how to do it.So,here are some steps you might want to follow to root your android handset.
BEFORE PROCEEDING YOU NEED TO BACK UP YOUR FILES,PHOTOS,MAILS etc.
First step is to download sooperboot.This will boot your device at the first time you boot up.
Set you android handset to bootloader mode.
To do that you need to remove your phones battery,then plugin your USB.When the battery sign appear put the battery back on now tap the Power button while holding down the Camera key. 
Then  double click "install-superboot-windows.bat".
That's it your mobile is rooted.