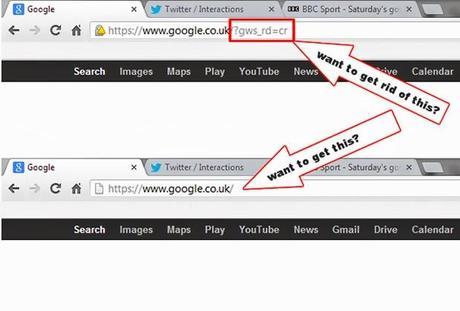 Do you want to get rid of ?gws_rd=cr in Google.com URL? As some of you guys might have recently noticed that Google.com URL now appends with some weird codes in the address bar, you can now get rid of it with just a few browser settings.
Most people are still yet to understand why Google decided to add such strange code to its URL, especially in this hot period of data mining by some security and secret agencies.
Funny enough, Google doesn't even deem it fit to come out and tell us why the redirection URL was introduced. Yes, there hasn't been an official explanation at least to calm the fearful and worried computer and internet users.
This issue of ?gws_rd=cr in Google.com URL is a globally trending issue that have had thousands of people worried. And considering the recent revelations that some security and secret agencies are mining internet users data, then I think we all have the right to fear and worry about the issue.
 
---
So what does ?gws_rd=cr means? Is it a bug or what?
---
gws = google web server
rd = redirect
cr = country

Some people believe that Google is constantly trying to seek out better ways to strengthen its tracking, and this could be part of it. So, don't worry yourself too much about it, be rest assure that ?gws_rd=cr is not a virus of some kind as was previously being assumed.
You can read more about ?gws_rd=cr in Google.com URL on the highlighted link.
 
---
So how do you get rid of ?gws_rd=cr means in your browser?
---
If you are on Google Chrome browser, you can follow the steps taken in this example to rectify the problem and have your Google.com permanently set without being redirected.
Access your browser setting by clicking on the Options icon located at the top right corner of your browser. Now you can choose Settings in the dropdown options. When you are on Settings page, go straight to Appearances and select Change next to the previously set Search Engine URL (see image below).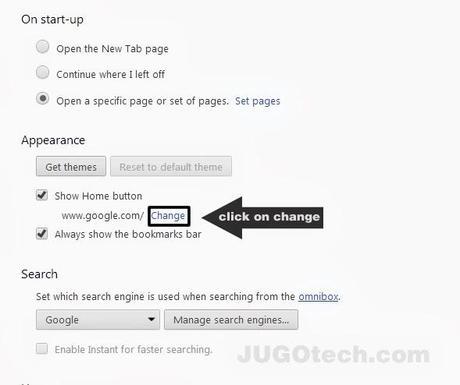 Having selected Change, then you can now add ncr after the forward slash at the back of URL. It will then look like: http://www.google.com/ncr (see image below).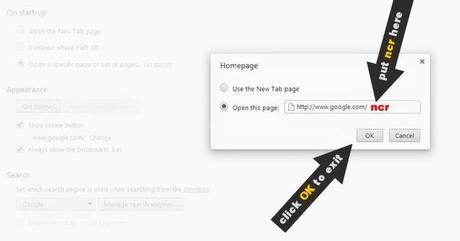 You can now click OK and close your browser, you should also clear your cache if needed.
You have now got rid of ?gws_rd=cr in your Google.com URL.
The process is almost the same for other browsers as well. All you have to is to navigate to you browser settings and edit your homepage URL. For Firefox users, navigate to Options windows, under the General tab edit the URL (see the image below).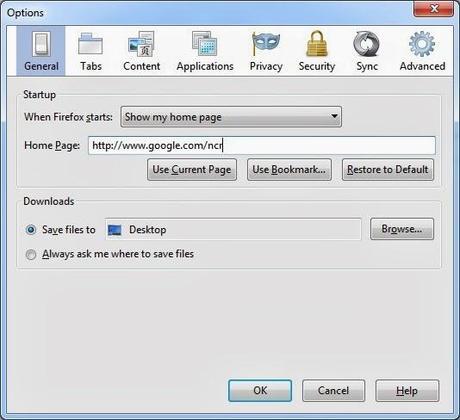 For Internet Explorer users, navigate to your Internet Options window and make the same edits as shown in the image below.