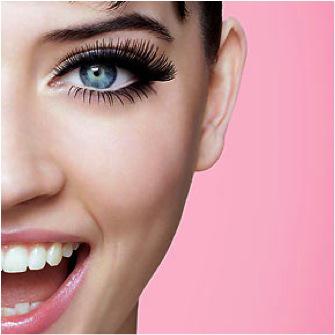 It's no secret that long, flirty eyelashes are all the rage these days. In fact, the desire for gorgeous lashes dates back to 3500 BC when Egyptians began using ointments, dyes, and even kohl mixed with crocodile dung and honey to create the world's first mascara. (Who knew?) Unfortunately, most of us are lash-challenged. (Every time I see a photo of one of the Kardashians I'm reminded of just how puny and scanty mine truly are.) Yes, there's certainly no mistaking the "it factor" of long, fat lashes as the market is chock-full of products that promise to deliver superior fringe – from thickening mascaras to growth serums.
In my vanity quest to acquire fuller, elongated lashes, I researched the beauty world over and was flabbergasted at some of the prices of various lash enhancers (I'm talking hurt-my-feelings kind of prices). While my vanity is ever-present, my cheapskatedness is even more ubiquitous – thus my mission to pinpoint effective (yet affordable) options for getting gorgeous eyelashes. So, if you're looking to take your lashes to new heights for under 15 bucks, try these budget-friendly options: Read on…
For the complete article go to Long, Lush Lashes For $15 Or Less on GalTime.com! I'm thrilled to announce Crows' Feet, Cupcakes, and Cellulite has joined GalTime.com's Editorial Beauty Expert panel and is a regular article contributor!