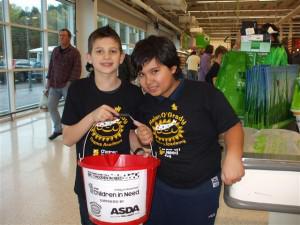 Your school fundraising has a window of a couple weeks to raise as much as it can. The efforts the students make directly affect programs they will receive. Sometimes it's challenging to get them to work for their benefit, so how do you get them to plug in?
Get The to Relate to The Prize
Instead of pushing the kids to fundraise explain how their efforts will benefit them. Show them tangible evidence of what past fundraising has already provided them. Do you have computers in the library or playground equipment purchased from past school fundraising campaigns? Show them what they stand to gain.
Reward Sales Immediately
Award your top sellers while the campaign is going. You should have a main prize for most sales at the end of the campaign but while the campaign is going award a weekly winner. This will motivate other students to compete for the same reward or recognition.
Teachers as Reward
Maybe the students would like to spend a lunch with a favorite teacher or maybe get a chance to dunk the principal in the water tank. Offer them fun motivational chances to interact with staff. You'll be surprised at the numbers of kids that step to the plate to spend time with a principal.
Do you have other ideas you can add to this list? Drop a comment and let us know what's worked at your schools.
twitter @justfundraising