How to Get "FREE Trendy Clothes" as a Fashion Hunter?
OK...
I got you at
"FREE TRENDY CLOTHES"
right!
Well its true.
You can get
"free clothes"
by becoming a fashion hunter.
OK..
.I know what your next question is;
What on earth is a
"fashion hunter"?
A
fashion hunter
is a
fashion blogger
who gets
free trendy clothes
from fashion brands, boutiques, designers like CHIC NOVA,
OASAP
(High Street Fashion), etc. This is an
amazing opportunity
for
fashion bloggers
. Plus these stores have cute, trendy clothes...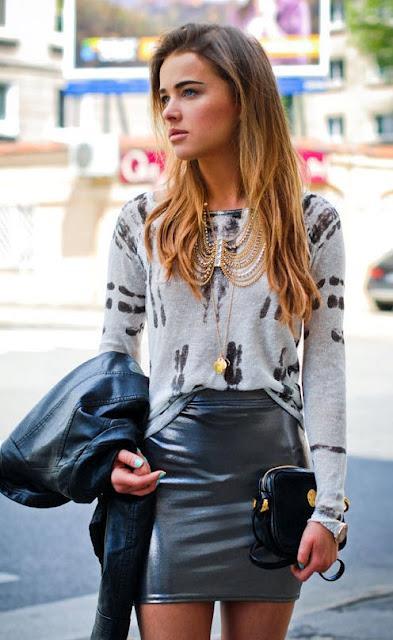 Fashion blogger
Juliett Kuczynska
of
MAFFASHION
is a prime example of a fashion hunter...
STATS:
With over 10,542 Google Friend Connect Fans, 54,945 Lookbook Fans
59,392 Facebook Fans.
If you are a
fashion blogger
...and you have at least 300 FANS following you or get 5000 or more pageviews
per month, week or day.
You can be approached by these fashion brands, boutiques, or designers with an opportunity like this.
But with all things, there are rules that have to be followed in order to earn free clothing or accessories.
I call it earning freebies.
Keep reading for more info about how to get these freebies...
The "Fashion Hunter" Criteria:
a. Put a banner on the home page of your blog and/or your account page of other platforms such as
lookbook.nu
,
chictopia.com
and etc. and link the banner to the home page of their website.
b. Take photos in their clothes within 7-15 days after receiving their products, and post them on your blog,
lookbook.nu
,
facebook.com
,
twitter.com
,
chictopia.com
etc. with at least one link to our website or the product page in each post.
c. Login to the account of fashion brand and submit links of your posts in time after posts are up so that they know how many visits you generate accurately, which will affect the amount of freebies you may get.
d. Besides the requisite outfit posts with the fashion brand items after you get the products, you can make any posts featuring the fashion brand products and linking to their website.
Remember to submit the post link by logging to your account at the fashion brands website so that they can start count the visits you generate. You will get more freebies if you generate positive visits.
Fashion Brands Obligation to the Fashion Blogger.
The amount of free clothes you can get is mainly based on
a. the friends/fans/followers you have, the votes/hypes or comments of your each post;
b. the quality and quantity of your posts and the number of visitors your post generates;
They will make changes to the amount of freebies you can get as needed.
So you feel your a fashion blogger that meets these requirements,
here is your first opportunity
.
Be a fashion hunter for
OASAP High Street Fashion
: Click Fashion Hunter Signup
Bookmark "FashionTake-Out blog
...I'm going to be tracking down more opportunities for you to sign up for...