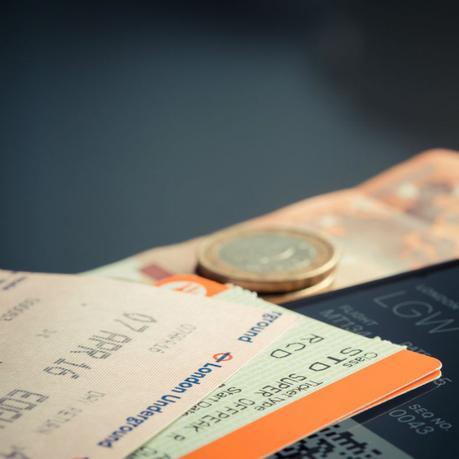 There are passengers who will do anything to sleep on a long-haul flight except pay for first class. Who wouldn't want to be in first class though? There's leg room and free food; two things that sound like foreign concepts to those flying coach. Even the air is of a higher quality. Being in first class actually makes you healthier. Here's how to fly first class for cheap or free with Hong Kong Business Fly.
Upgrade with Air Miles
Passengers can get a lot by upgrading their flight with air miles. Don't be afraid to upgrade at the last second with your miles. In fact you can often find premium class seats for free right before departure so make the most out of your miles while you can. You could end up securing a free trip with $100 worth of air miles for a flight worth ten times that. To increase your chances of upgrading to a better deal you should travel in the middle of the day in the middle of the week.
Join the Elite Club
It can feel like finding a free upgrade to first class is a mythical beast given that fewer flights are being made and airlines are looking to find more ways to get money out of you. When they do come up then the front of the queue is made up of elite frequent fliers. Get yourself a frequent flier program but beware that they might not even advertise what true elites can get. You could need to earn thousands of miles before you can be considered a true ultimate elite.
Ask About Upgrades
As soon as you reach the airport you should be looking for last-minute upgrades. Airlines don't want these first-class seats to be left empty. Sending an email before checking in could see you upgraded for as little as $50. It's not really free but it's much cheaper than a real first-class ticket. There are also airlines that offer passengers the chance to bid on an upgrade.
Let Yourself be Bumped
These days no one is really getting bumped to first class because they happen to be on their honeymoon. However there is the chance for negotiation if you are the one getting bumped off of a flight, especially if you're the only one volunteering. Sometimes an airline will offer passengers a few hundred dollars worth of flight vouchers or even free first class with the next flight. You've got the best chance when the airline is really feeling the pressure.
Dress the Part
As anyone will tell you you need to dress for success. When you're dressed and groomed well it gives you an edge over the riff-raff who clearly look like they don't belong. Most passengers agree that they are treated better when they dress better. There are a lot of perks to looking nice, including getting an upgrade or being chosen as a standby passenger.
Change Credit Cards
If you're looking to get a new credit card then you should consider a travel-awards credit card to earn air miles for free upgrades. The Capital One Venture card is a good choice because they offer 40,000 bonus miles if you spend $3,000 within the first three months, along with another two miles for each dollar you spend with the card. They can quickly add up and become a free upgrade. Shop around for the best card and then shop with it.
Make a Complaint
If the seat or the TV is broken, or the luggage gets delayed or lost, then complaining about something that is the responsibility of the airline (as long as you complain politely) could be your ticket out of coach. Airlines hate receiving bad press and are keen to provider people who have bad experiences with freebies to make it up to them.
**