Want the tips we use to make money from home?
Sign me up to receive more helpful tips about making more money for yourself, saving a lot of money to get rich and frugal living tips. Feeling inspired and would love more blog posts like these
Here is all the information you need on pname com facebook orca and Katana. With this guide, you can enjoy the Fb app without worries.
Pname Com Facebook Orca malware on Android smartphones is a very common problem faced by FB App users today. This error is a pop-up message on Facebook Android app that comes up while the user is using the app. Can you imagine how annoying that really is?
The message often goes like this "com Facebook orca has stopped unexpectedly "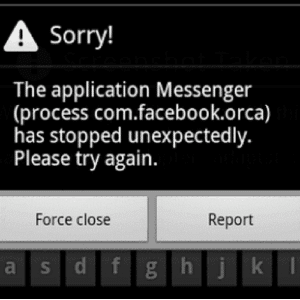 Chances are, you landed on this UK tech blog looking for solutions on how to delete this com.facebook.orca cache today.
This article is your solution to your internet based problem; we shall also be explaining to you the meaning of terms like Facebook Orca Katana and how to fix these problems.
What does Pname Com Facebook Orca mean?
Com Facebook Orca is a package ame for your Android app Fcaebook messenger. Generally, installation of messenger app from Google play store creates a folder titled "com.facebbok.orca" automatically on your storage device.
Want to see for yourself?
Download File Explorer app and using it, head over to Device Storage/SD Card> Android>Data.
There, you will discover the folder named com.facebbok.orca".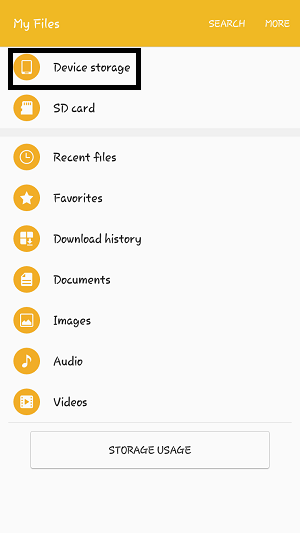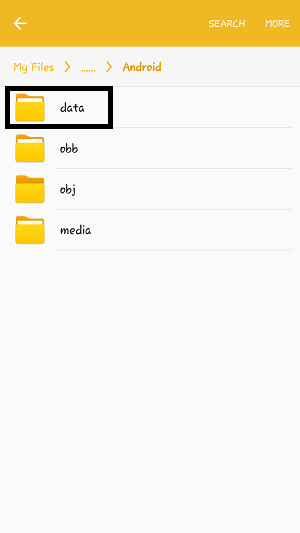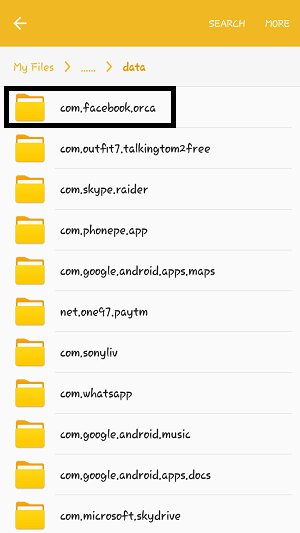 What is Facebook Orca Katana?
Katana is similar to the same way Pname com Facebook orca is created automatically. In the sense that, once installation is complete, a folder named "com.facebook.katana" is automatically created on your SD card/device storage.
Head over to your File Explorer, then DeviceStorage/SD Card> Android>Data then you will find a folder labeled" com.facebbok.katana".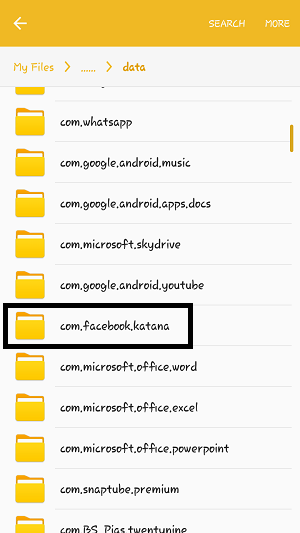 Are Facebook Katana & Facebook Orca Virus?
Note: Getting the message "com Facebook orca has stopped" does not mean your android device is infected with a Virus or Malware.
Absolutely not...
These are just two separate folders, which by default are created on your default android system after you successfully install Facebook Messenger app and Facebook App from Google Play store or another app store of your choice.

How To Fix Pname Com Facebook Orca Error
Note: It is quite possible that this may be different on your device but the steps to uninstalling this error is pretty much the same.
However, the primary idea here is:
Step 1: Click the menu button of your device, Navigate to the setting option of your phone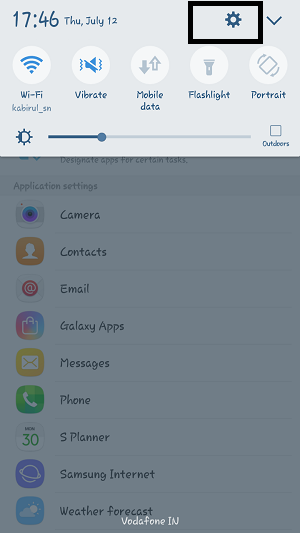 Step 2: Scroll down to where you'd see "application"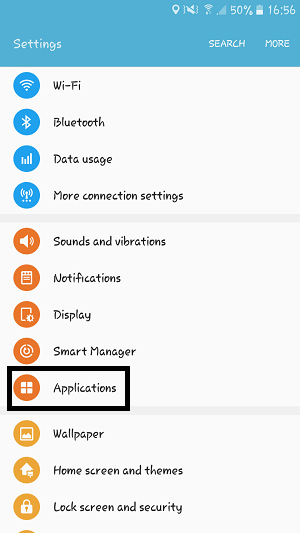 Step 3: Click on application manager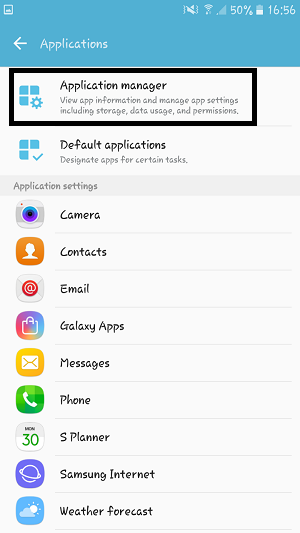 Step 4: Scroll down to here you'd find Facebook app & Messenger app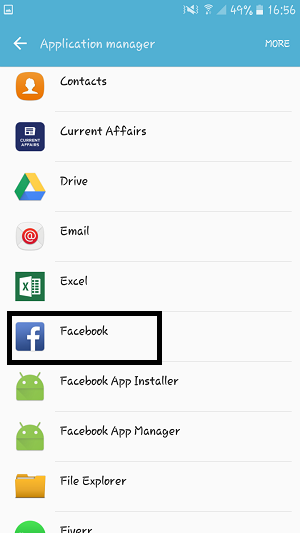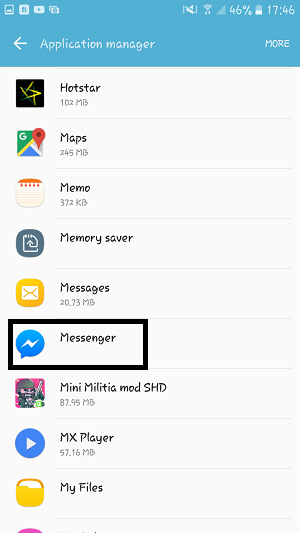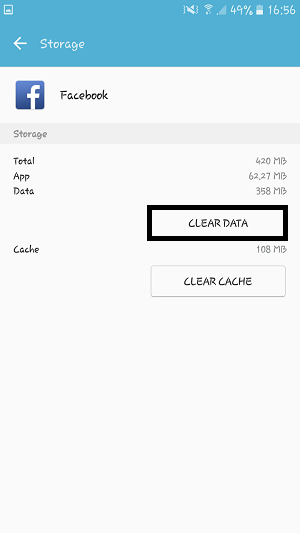 Step 5:Clear the data and restart the apps
Note: Once the apps are restarted, the error problem should be fixed.
However, should the problem persist, do not worry...
Here is another quick and easy solution.
Alternative Method to Fix the error On Your Phone?
Here is an alternative fix to your problem should it persist. Give it a shot and see if it clears.
The alternative way is simple and I'm assured it will work.
All you really have to do is to simple Un-installthe Facebook App on your device and restart the phone.
Is the com.facebook.orca has stopped totally fixed? Thank goodness!
In case you do not know how to implement the best practices on how to retrieve your deleted messages using pname com facebook orca folder, here I will show you simple but effective ways on how to retrieve deleted messages from the official Facebook Messenger App.
How to Retrieve Deleted Messages from "Pname Com facebook orca" folder?
This FB Messenger trick is certainly not one known by a lot of users. What is the trick? The trick is an avenue to see deleted messages you erased by mistake or intentionally from the chat platform.
Really?... How can I do that?
There are lots of ways to recover deleted messages from Facebook messenger app. But, we shall look at the best one which is how to recover deleted messages using Orca Folder.
Does this interest you even a bit? Follow the steps below carefully:
Step 1: Open your app menu, find and open File Explorer on your device. This file explorer gives you the ability to explore hidden and known folders on your device.
Now, if you do not have this great app, simply head over to Google Play Store and type-File Manager or File Explorer, Download it and install it.
Step 2: Once the installation file Explorer app is complete, open the File Explorer app and go to the SD/storage card. There you will find the Android folder, which contains every form of data related to applications.
Step 3: Now, Navigate to "Data" Folder.
Step 4: Below the Data folder you will discover folders related to all the applications. You will find the folder "com.facebook.orca", which belongs to Facebook Messenger. Just click on it.
Step 5: Now go to com.facebook.orca cache folder.
Step 6: Once inside the cache folder, you will see another folder called "fb_temp".
The "Fb_Temp" contains all the backup copies of Facebook Messenger, with which you can retrieve information both individual and group conversations that you had through this application.
Note: These data can be retrieved through the file explorer app. To execute this plan successfully, simply connect your smartphone to a PC/computer by USB cable and locate the Pname Com Facebook Orca/com.facebook.orca folder and head over to "fb_temp" folder and retrieve the data.
Should You Delete the facebook Orca Folder?
You may and may not delete this folder. However, keep in mind that if deleted, this folder will be regenerated automatically on your storage. So, you are most likely to face this error message again. The folder is needed by the app to run the FB apps smoothly on your device.
Another benefit of com.facebook.orca folder:
Did you delete some images, files and conversatiosn from Facebook by mistake? Not to worry- com.facebook.orca folder will help you get back all your lost information.
But wait... before you dash off to another post
Find, access the folder mentioned above and you will discover a folder titled "cache" inside it.
Look through the cache folder inside and you will find a folder titled "fb_temp". There, you will discover all of your deleted conversation or deleted files in this folder.
I hope you enjoyed our guide and now have a clear understanding of how to solve pname com facebook orca pop up error. If you encounter any difficulty in fixing this error, leave your comment below.
I hope you have a clear understanding of how to fix pname com facebook orca pop up error. If you have any problem, then leave your comment below.