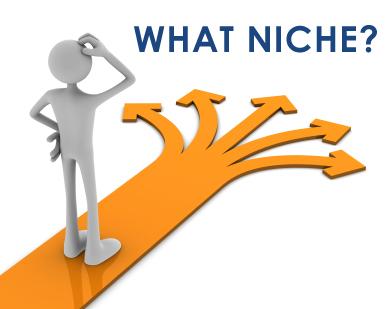 Beginning a blog can be confusing, no matter what your topic. Maybe you don't have a topic yet – which means you need to find your niche. Numerous popular services make it easy to build a website with click-and-drag design elements, but without a topic and audience for your blog, you may as well be sending blank letters in a bottle out to sea. Fortunately, there's no "wrong" niche. It all comes down to your passions and how they align with others' interests.
Types of Niches
Are you interested in sports? Are you an expert when it comes to interior design? Do you want to join the legions of fitness bloggers? Is your recipe for pineapple upside-down cake the best thing since sliced bread? These are all examples of niches. Maybe "sports" is too broad for you; in that case, maybe you want to write about basketball – or maybe one particular basketball team. One excellent blogging niche is writing about the best cars on the market.
Maybe you're not sure where to begin; that's fine too. Either way, it's time to start your list.
Categories of the List
Start writing your "potential niche" list should by pinpointing your passions. Everyone has things they love (and for many people, those things can sometimes border on obsessions). Do you collect Star Wars figurines? Are you a couponing master? Does your embroidery rival your great-grandmother's?
Maybe a hobby isn't your passion. Consider something that makes you happy to watch or learn about. Remember, though; these passions aren't things you want to do or things you feel like you should enjoy. When writing the list of things you love, be true to yourself.
The second thing to consider is your field of expertise. This may be what you base your career on, or it could be something you've always wanted your career to be about (but instead you're stuck at a cubicle job answering phone calls). Maybe you know all about antiques and want to share your wealth of information with the world. Or maybe there are things you do well that you don't totally love. Either way, the list should include a wide range of topics.
Pare It Down
Okay, now you have your list. It's time to go through each topic and ask yourself if you could write about that particular topic forever. If the answer is no, cross it out and move on. If the answer is yes or maybe, you're on your way. Remember, though: it doesn't matter how much you love something if you can't think of things to say about that topic. In addition, if you're only going to get bored writing about the same things again and again, it may not be the right niche for you. Ultimately, it comes down to a gut feeling.