Sydney, the capital city of New South Wales, is known all over the world for its scenic beauty and grand attractions. Having its name among the top global holiday destinations, the city allures thousands of local as well as foreign visitors from all corners of the earth every year. This place also boasts of an enormous population of about 4 million, which makes it the most populous city in the whole of Australia.
In order to meet the accommodation demands of the wave of tourists and travellers that rush to this region annually, many new hotels and lodging facilities have been introduced that strive to provide the best of services to their guests. However, not all of them provide the same facilities efficiently – some may offer plush facilities and comfortable accommodation at ridiculously expensive rates, while those with low rates may not be equipped with requisite civic amenities. With the situation being such, it can seem like an overwhelming task for someone with a tight budget to find a convenient and affordable lodging facility. But with the right tips at hand, one can easily locate budget as well as comfortable accommodation in Sydney.Let's find out what those useful tips are: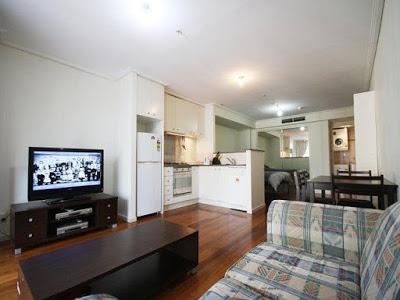 Analysing One's Requirements Meticulously
The first prudent thing to do while looking for a suitable budget hotel or motel in Sydney would be considering the individual requirements meticulously. For instance, a family with parents and two kids can most probably fit within one big hotel room. If the kids are fully grown teenagers, however, either a larger room or two rooms may be required.
Estimating The Expenses
The next most important task is to form a rough estimation of the expenses. At times, the budget might be tight and call for a prudent expenditure. In general, most people book an accommodation only for sleeping at night. They remain mostly outside during the day, either busy sightseeing or indulging in various fun-filled activities. Therefore, renting a lavish place just to rest for the night would be ridiculous. An average motel room is more than enough.
Shortlisting
Once the requirements and expenses have been considered, the most affordable places will have to be shortlisted and from among them, one can easily select a suitable one. The aim should be to choose such a place that fulfills the requisites, meets with the budget and also provides decent accommodation.