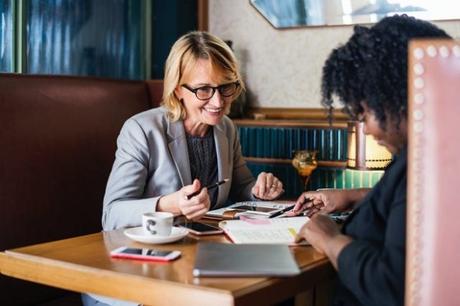 As it's such a wide field of study, similar to medicine, lawyers usually specialize in particular areas of law. It's important to choose one that has the appropriate experience, so the first step you should take is to create a list of possible attorneys who focus on your particular legal situation. There are lawyers who specialize in everything from estate planning to bankruptcy and accidents.
If possible, try to get recommendations from trusted friends, relatives, coworkers or other business associates. Be aware, however, that each legal case is different and that an attorney who was right for someone else may not suited to you or your legal problem. Most communities have referral services that can help you find the perfect lawyer. Search online for "attorney referral services" in your city - they can usually recommend someone in the area who can evaluate your situation.
Once you have a list of names, it's time to do some digging. Be sure to read reviews by former clients to determine their level of responsiveness and other aspects about their professionalism and services. Read through sites like the Better Business Bureau, Lawyers.com and Yelp. Simply Googling the name of the attorney may turn up useful information too. You should also head to your state's bar association website to find out whether the lawyer has had any complaints, misconduct charges or malpractice allegations against them.
Once you've vetted possible attorneys, you'll want to set up consultations to determine what their experience is in the legal matter you need assistance with and what their success rate has been. This is the perfect time to determine how comfortable you feel with them personally. Fostering an open relationship will allow you to be as honest as possible when it comes to sharing confidential information, which allows them to do the best job they can.
During the consultation, it's a must to discuss what the fees will be. The attorney should be open about their fee structure, explaining whether they charge a flat fee or bill by the hour. Keep in mind that the cheapest lawyer may not be the best, but hiring the highest-priced lawyer doesn't necessarily mean quality either. Look for the best value overall.
Having a lawyer who will respond to you in a timely manner whether it's to phone calls or emails is a must. Once you've met with the lawyers in person, you'll want to test their responsiveness by sending an email with any questions you might have shortly after the initial visit. If you don't hear back for several days or more, you'll probably want to move on to someone else. On the other hand, those who respond in a timely manner with appropriate answers are likely to be the better fit.