Written by Ryder Supply Chain Solutions
An optimized supply chain draws on extensive resources and capabilities. Whether you're managing your own supply chain or relying on a 3PL provider, a high-functioning network includes warehouses, vehicles, an on-the-ground global presence, people trained in quality and continuous improvement and state-of-the-art technologies that provide real-time visibility into your supply chain activities.
You may have the know-how, track record and methodology to optimize your supply chain. However, without the right resources – people, processes and infrastructure – you'll be hard-pressed to effect true supply chain transformation.
Supply Chain Execution: Being Responsive, Agile & Innovative
At a minimum, the ability to respond to change, to be agile and innovative depends on having all of the elements of good supply chain management, including resources. You or your 3PL partner should have access to an extensive network of warehouses, vehicles, "boots on the ground" around the globe, buying power to enable economies of scale, advanced technologies and the right talent. In addition, consider the following resources as essential to optimizing your supply chain:
People trained in quality, lean operations and continuous improvement, including engineers who can design optimal supply chains and qualified drivers
A lean culture that focuses on preventing errors and eliminating waste
Advanced technologies that provide real-time intelligence on supply chain activities, including onboard tracking systems that manage driver performance and fleet utilization, customized transportation management tools to optimize routing and networks and warehouse management systems for inventory planning and real-time visibility to synchronize supply and demand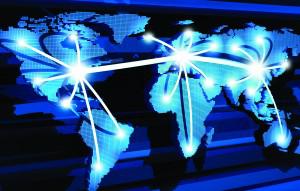 For example, Ryder's supply chain resources include a network of more than 200 warehouses, a fleet of 160,000 vehicles, offices across the United States, Canada, Mexico, Asia and the United Kingdom, buying power that taps into a freight spend of $3.7 billion and more than 27 million share feet of warehouse space. Going a step further, your resources should be tuned to the unique requirements of your industry.
Drive Change with the Right Resources
For its consumer packaged goods customers alone, Ryder operates more than 15 million square feet of specialized distribution space, including packaging and temperature-controlled facilities. For our automotive customers, we support nearly 300 OEM and Tier 1 assembly plants worldwide, supported by lean manufacturing practices, kitting, sequencing, and assembly line-side replenishment.
The point is, with the right resources at your disposal, you can drive significant change.
Potential improvements include the ability to:
Reduce cycle time
Improve customer service
React to shifting market conditions
Get products to market faster
Deliver a competitive edge
Whether you're managing your own supply chain or turning it over to a qualified third-party logistics provider (3PL), capitalizing on the full promise of your supply chain means having all the elements of success – know-how, proven practices, lean methodologies, deep expertise (functional and industry), and of course, resources and capabilities.
Do you – or does your 3PL – have the resources, capabilities and technology to improve the efficiency of your supply chain?
Learn more about how the right resources can help you drive supply chain improvements.