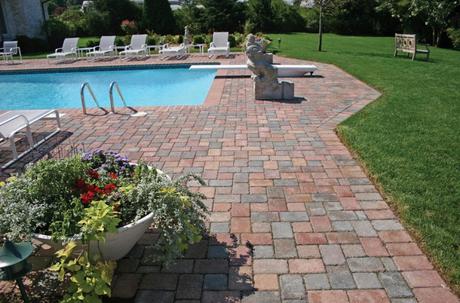 Choosing a specific landscape design in order to enhance your outdoor area may seem like an overwhelming task. Trying to beautify the outdoor space as well as augmenting the visual appeal of the backyard is not always easy. However, there are some effective tips that can be followed to establish a fantastic patio space where you will be able to spend lots of quality time with loved ones. They have been described below in detail:
Fix Your Budget
Before you start looking online and into lifestyle mags for ideas, it is very important that you fix a budget for the landscaping project. Determine what the size of the project will be – simple replacement of old pavers or construction of a giant pool. You may also have to consider other costs like retaining walls, undercover areas, alfresco areas, etc.
Decide The Landscaping Style You Want
Bear in mind that there are plenty of landscaping styles available for you to choose from. All you need to do is visualise the one you wish to achieve in your outdoor space. Maybe you want something stylish and feasible that does not require heavy maintenance. Also, take into consideration the amount of time you will be spending in the backyard. If you love basking in the sun during the summers, a tropical themed landscape is perfect for you. Otherwise, go for a modern option to get a more contemporary feel.
Consider The Paving Materials
The market is flooded with a wide range of paving materials, such as limestone, granite, brick, concrete, slate, natural stone and so on. Opt for the one that suits your requirements the best. Hire one of the reputed paving contractors in Perth and discuss your requisites. Plenty of homeowners in the metro city prefer brick over any other material as it requires very low maintenance, is non-slippery and does not wear excessively.
Determine What Additional Features You Want
Sit down and carefully decide the additional features that you want to have in your outdoor space. It can be a water feature or a feature wall, which may act as a central point for the entire space. Consider the location of your garden bed, see whether a structural enhancement is required for demarcating gardens and grassed areas.
By following the above mentioned tips, you would definitely be able to create a charming and elegant outdoor space for your residence.