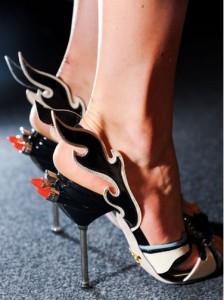 Are you a go-getter; someone who has big goals with equal the amount of determination to get there? If you do, check out my advice on creating the ultimate go-getter style.
Go-getter style isn't passive but it's not in your face either.  You don't have to wear a pair of shoes like these to make it clear to others that you are a woman on a mission.  In fact, it's quite the opposite.  Go-getters are quite confident in their skills and abilities that rarely do they feel the need to be all that blatant about it.  So, what sets a go-getter apart from the pack?  I have a few thoughts on it.
Go-getters are the CEO's of their wardrobe and style. 
A go-getter knows that their image is important, however, there is no way this powerful lady is going to become a slave to their wardrobe or trends.  Unless the stuff in their closet works for them, and does the job they've been hired to do, a go-getter has no problem giving that piece the pink slip.
G0-getters put themselves first.
Some may see a go-getter as selfish, but a go-getter is smart in their thinking when it comes to looking the part.  They put a ton of care and attention in what they put on and what they put out to the world.  They understand that their image is like a calling card.  You will never see a go-getter not have their look together and know that if they don't take care of it nobody will.
G0-getters set themselves apart, but know how to blend.
For smart go-getters, getting dressed isn't a fashion show, however, they understand the importance of standing out in the pack in a great look.  What you will see go-getters wearing are things that any other worker might wear, but they kick it up that one extra notch in order to fit in yet stand out at the same time.
G0-getters spend more but have less.
Go-getters understand the importance of a good investment, especially in their bags and shoes.  A go-getter usually has less in their wardrobe but of much better quality.  Because function and efficiency is important to the go-getter, each wardrobe item is there for a reason and it is wearable in multiple ways.
Go-Getters never question themselves. 
Even if a go-getter isn't totally sure about their outfit, they will never lose their cool.  Doing this automatically makes others assume that the go-getter knows something about getting dressed that they don't.
 Here are some go-getter looks and what makes them that way.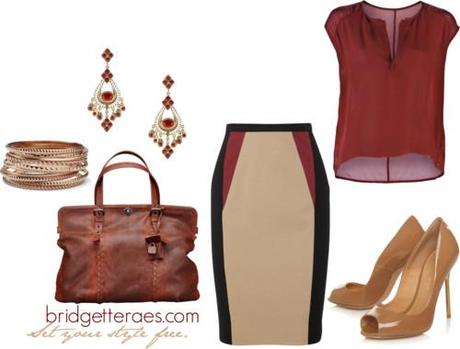 Caramel Chic by
bridgetteraes
featuring leather pumps
A go-getter will go for classic pieces, like a pencil skirt, but will choose classic styles that have a unique touch to them.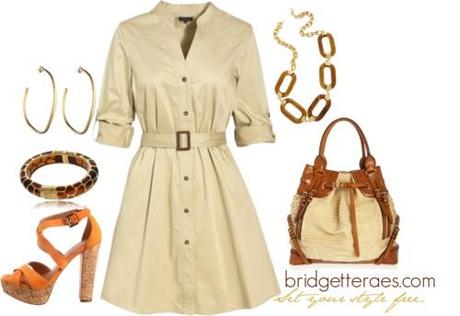 The tortoise wins the race by
bridgetteraes
featuring tortoise jewelry
A go-getter would never wear a very basic piece without adding timeless accessories that can easily serve multi-functional purposes in their wardrobe.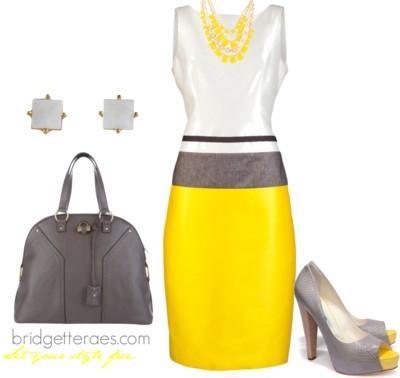 Sunny Grey Career by bridgetteraes featuring genuine leather handbags
A go-getter likes the popular trends but always puts their personal style before a trend.  A go-getter knows how to balance the two.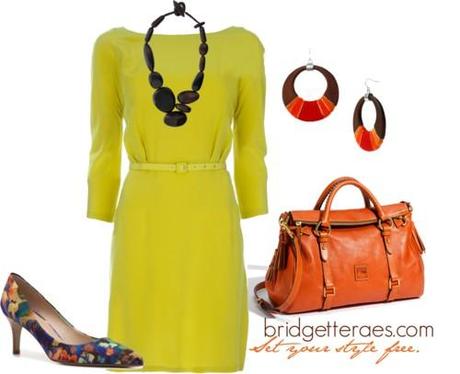 Spicy Work by bridgetteraes featuring a boatneck dress
A go-getter usually keeps the foundation of their outfit more basic and jazzes up the look with more excitement.  This ensures the go-getter that they will get more mileage and effectiveness from their wardrobe.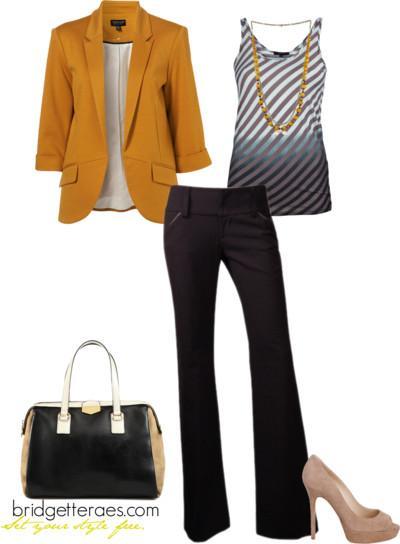 Go Getter 1 by bridgetteraes featuring a scoop neck tank
When go-getters wear black pants, they know that they have to do something to them to make the look interesting. You will never see a go-getter in a pair of black pants and a boring top.