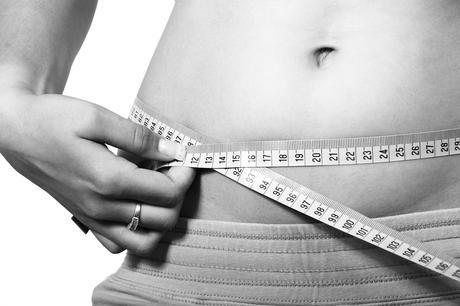 Somebody out there has put on a few pounds. The bathroom scales indicate it, and her favorite jeans confirm it. Even worse, the "muffin top" squeezing out over the waistband really emphasizes it too. A plan to keep out of sight until she can drop the weight is made, but then quickly discarded for being a little too radical and even more impractical. When the initial panic subsides, she comes up with a better way to deal with the potential damage to her image. She understands that she can use a number of clever cloaking devices that will give her a slimmer appearance. As she catches a glimpse of her "muffin top" image in the mirror, she sees that snug-fitting clothes are to be avoided at all costs in the foreseeable future.
The Basics
Building from the foundation up means that it is essential that her underwear fits. Overlooking this most basic aspect of dress can result in enough unsightly bulges and spillovers to spoil an otherwise successful effort.
Correct the Hair
She decides then to move on to the top with an updated hairstyle. This is a clever tactic that does not necessarily give an illusion of being slim but is effective in drawing attention away from any areas of major concern as the extra height of an "updo" will add more length to the face and tends to draw an observer's eyes upward.
Jewelry Can Do the Trick
Jewelry is a beautiful way to draw attention away from trouble spots. A woman can wear long necklaces that emphasize the front and center of her body and employ a bunch of sparkling, clinking bangle bracelets to encourage looking at her wrists and hands rather than the upper arms.
She has now used a few creative ways to direct observers' attention to her more attractive features and to draw it away from the areas that are typically problematic for women. Now, she can implement her plan that goes beyond diversion tactics and moves on to disguising those extra pounds.
Look Taller – Wear the Right Clothes
As she acknowledges that she is not just too short for her weight, she realizes that she can add some height for a slimmer look. Her new "updo" can be combined with a pair of high heeled or platform shoes to allow her an additional three inches in height advantage. She rejects a common belief that bigger clothes will make a person seem slimmer. She considers that clothes should not be too snug or overly loose fitting.
The shape of a dress is key in contributing to the desired slimming effect. The garment should come in close to the body and flare out slightly below the waist in an hour-glass shape. Looser style blouses or dresses lend to a slimmer appearance when worn with a narrow belt around the waist.
Colors and patterns are good tools that are available for her use to disguise those few extra pounds. The old saying that black is slimming and chubby people should avoid wearing horizontal stripes are like most other old sayings; they became old sayings by virtue of being true.