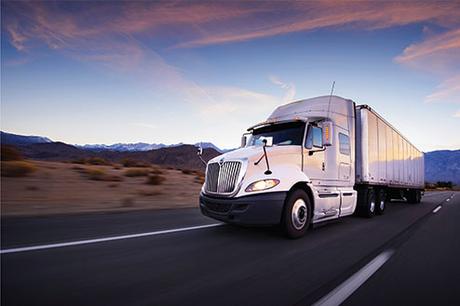 Because speed to market is critical in today's fast-moving marketplace, having fleet coverage that mitigates the risk of business disruption is essential.
Many companies find that having insurance for their fleets isn't enough to protect their interests should mishaps occur. Some also find that companies offering protection really don't have the depth of resources to offer the type of comprehensive plan they need to lessen risk.
Here are some benchmarks to consider when deciding if your fleet protection provider is helping you mitigate the risk of business disruption:
Choose a reputable provider - Make sure that the company you are considering to provide you with fleet protection service has a reputation for trust and dependability within the industry. Also, this is one instance where size matters: The company needs to be large enough to provide you with whatever type of coverage you need, including liability, physical damage and gap coverage to protect your vehicles, your cargo and your insurance record.
Choose a provider with 24-hour customer service - Because mishaps don't just happen during business hours, make sure that the company you choose has someone available 24/7 to help you when you need it the most.
Liability protection that truly mitigates risk - Having specific services as part of your feet liability protection program can mean the difference between meaningful risk mitigation and meaningless coverage. The following are crucial items to have in your checklist for the best liability coverage:
Flexible combined single-limit auto liability coverage up to $1 million or more
Flexible deductibles
24-hour customer service hotline
Access to replacement vehicles
Handling of regulatory compliance
24-hour vehicle spill response program, including cleanup
Handling of claims paperwork
Easy monthly payment installments
Filing of necessary Interstate Commerce Commission and state insurance forms
Safety services to help reduce collisions
Physical Damage protection that includes Gap Coverage - While most physical damage insurance policies only cover your vehicles' market value in the event of a total loss, truly effective protection covers the difference between the book value and market value of your vehicle. This can save you a lot of money in the long run. The best physical damage protection also should have:
Flexible deductibles
Safety performance discount rates
Handling of claims paperwork
Rapid authorization to expedite the repair process
Easy monthly payment installments
Comprehensive protection
Safety services to help reduce collisions
Once you know what to expect from a quality fleet protection provider, it's easy to remove those who don't qualify from your list of potential fleet coverage partners.
For more information about quality fleet protection and Ryder Protection Services, visit Ryder.com or call 855-828-7377.