Hey Friends!
If there is ONE thing that I have noticed over and over again is that adding TEXTURE to your room will give it that polished, "magazine look" you have always wanted.
One of the best ways to add texture to a room is with "fuzzy" blankets or area rugs.  Using greenery is also a wonderful way to add texture.  Just think of all those green leaves, even if they are fake, you can visualize how much texture they can add to a room.
But for this post, I thought we would highlight and analyze some home decor pictures where they used animal hide (faux or real) as their main element of texture.
Notice the "fuzzy" sheepskin pillow and neutral hide rug.  They have created such a peaceful setting.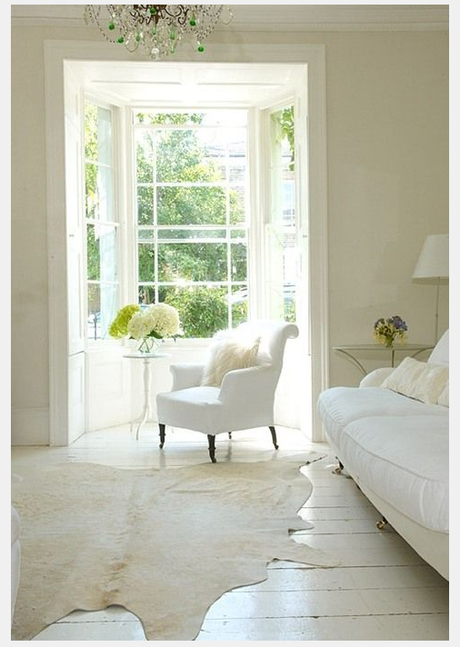 Adding hide over wood floors is beautiful....two natural elements. I love the contrast - the white rug against the brown floor.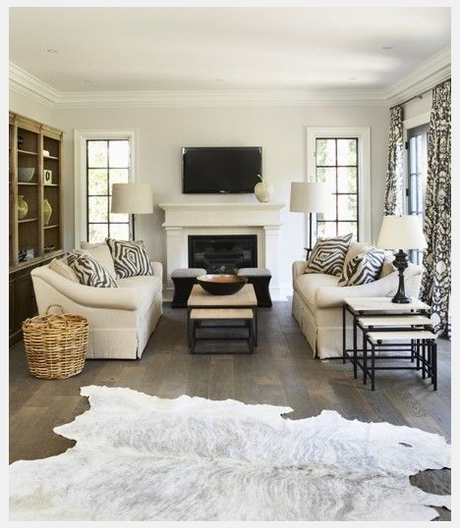 Isn't this fancy :-)  This room is full of texture from the decorative wooden ceiling planks to the stone fireplace.  I personally think the hide is what makes this room - it was a bold move but I love it.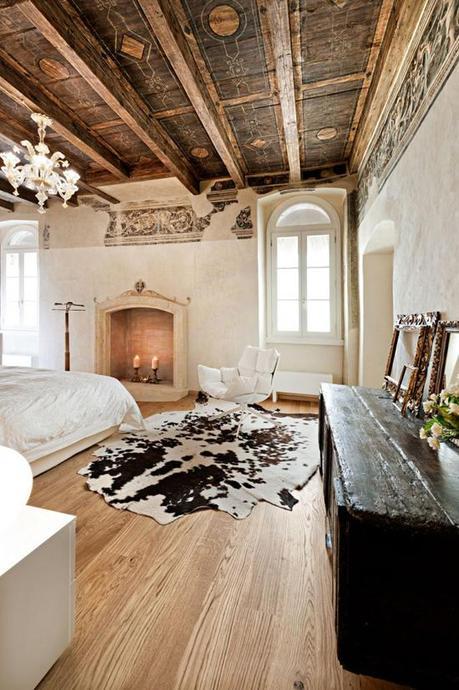 This porch would look boring without the splash of color the chestnut and white hide provides.  Notice they also layer each of the seats with even more sheepskin texture.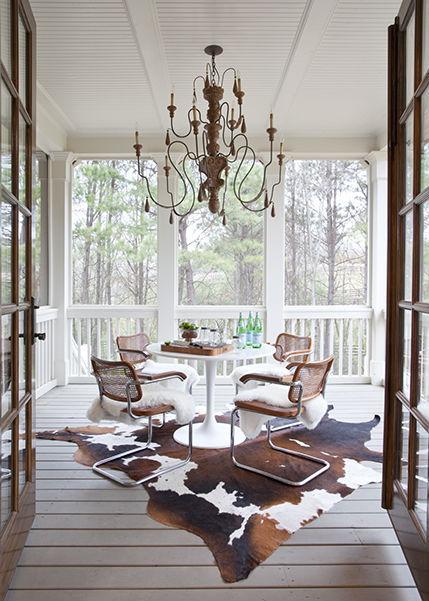 Lindsey Hene Interiors
Like the first photo, this is a very neutral setting.  Not only is there great texture by using the hide, I LOVE the texture the brick wall provides!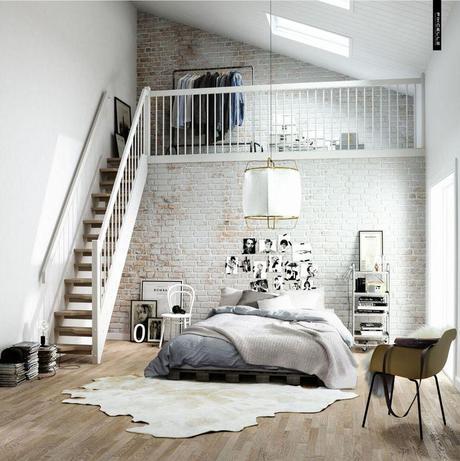 This is a great vignette.  Once again, it's a neutral setting but then it throws in a pop of industrial style with the lights and the metal table.  The greenery, pink blanket and the hide rug softens the setting. It's always fun to see an eclectic room come together.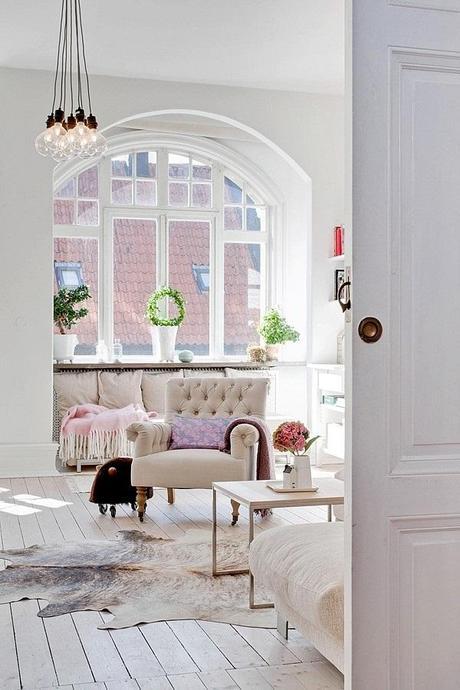 Since this post is about decorating using animal hide, I can't forget to add 
Vivienne's dresser makeover
.  I LOVE IT! (the before dresser was painted camouflage!)
Yes, that is real cow hide glued down to the front of each dresser panel and then tacked with upholstery tacks along the edges. 
You can purchase cow hide remnants off eBay for a decent price.  Last time I was in IKEA they had hides there too.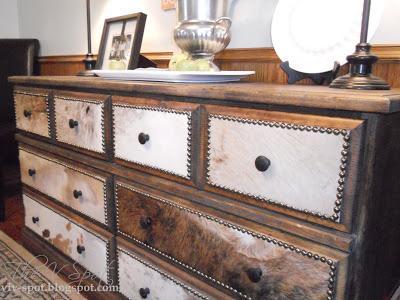 And in my OWN home I have added just a tiny bit of animal hide texture :-)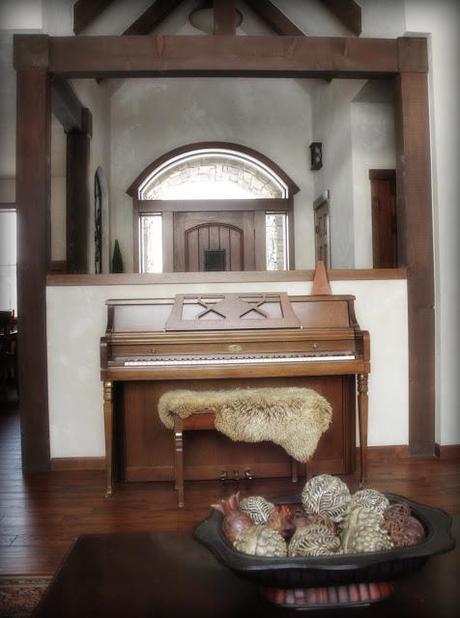 Living room faux animal hide blanket and pillows.
I'm sure there were a few of you who thought they would NEVER use animal hide in their home decor.  :-) What do you think of it now?