Pinterest, the popular online social pinboard has just rolled-out a new feature that allows its' users to keep pins hidden away from the public. In the testing period everyone gets to have 3 secret boards in their account. You can use it to hide things that you're kind of afraid to share with others, like photos of your girlfriend, family photos or secret recipes (even porn maybe?).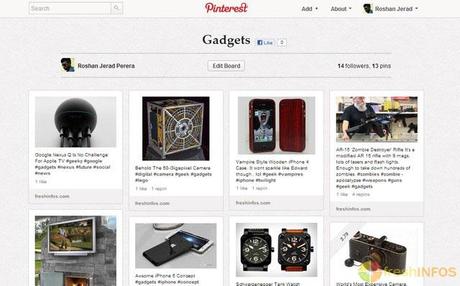 First thing you need to know is you only get to have 3 secret boards. No more. So, use them wisely. You can simply click on the Add button to create a new board. And when you get to the Create Board window, just turn on the Secret option to hide the board from others. Keep in mind that, you can't set an existing board to secret mode. So, Make sure the secret mode is on or you will have to create the board from scratch.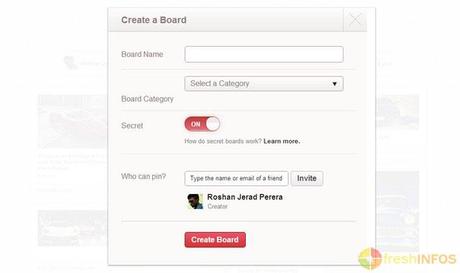 I gave up hope in this social network when my homepage got filled with all the girly pins instead of awesome stuff. But, now I think I have a reason to use Pinterest again because I already have tons of Pins to hide from my family. Yeah, you know what I mean..
Go ahead, have fun with Secret Boards. And stuff up your Pinterest with all the naked photos of your girlfriends.
Read more about Secret Boards on Pinterest.
 
(All the images, trademarks, logo's shown on this post are the property of their respective owners)
Roshan Jerad Perera