If you're playing catch up here, allow me to set the scene: Cartagena, Colombia; beautiful, lively; hot, hot, humid. Now, begin with Part 1 for the full overview.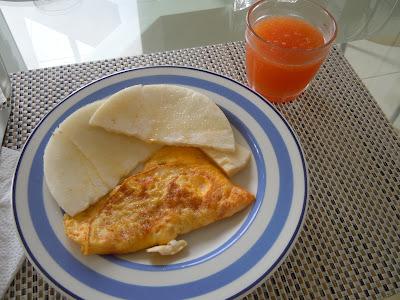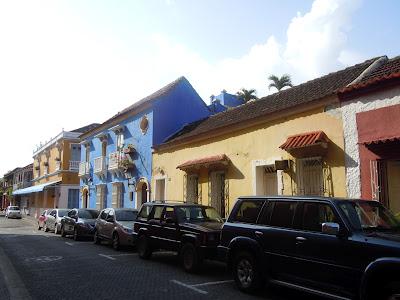 an early morning walk to the Sofitel Santa Clara Hotel.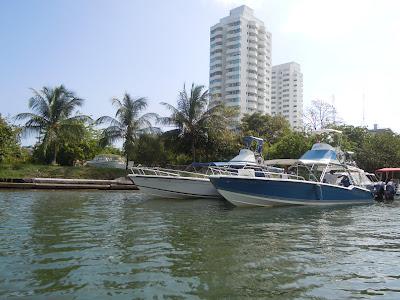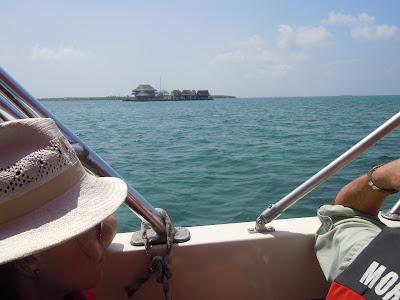 an hour and a half boat ride through calm, Caribbean waters to one of the seven Rosario Islands.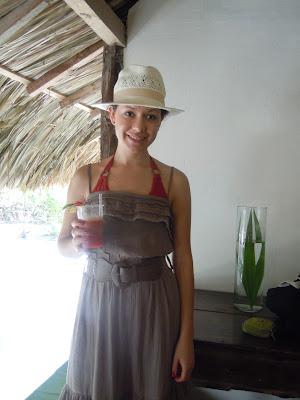 a glass of the best fruit punch in the whole wide world upon arrival...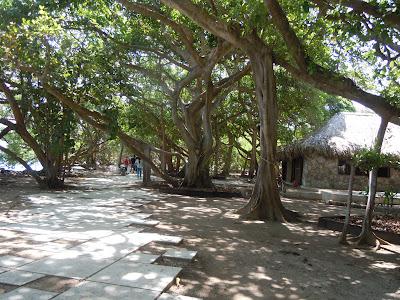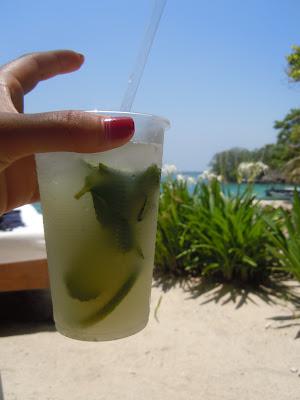 ...followed by a late morning cocktail (forgive me, I was in vacation-mode): limonada, gin, and mint.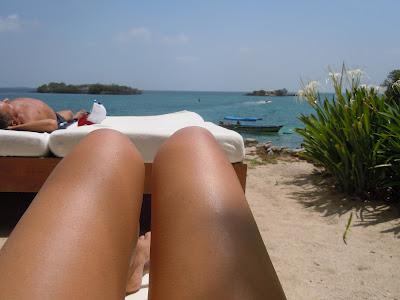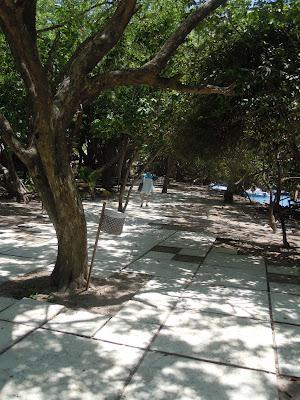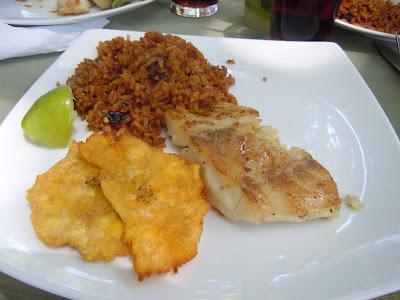 a fresh lunch of tilapia, coconut rice, and patacones (fried green plantains).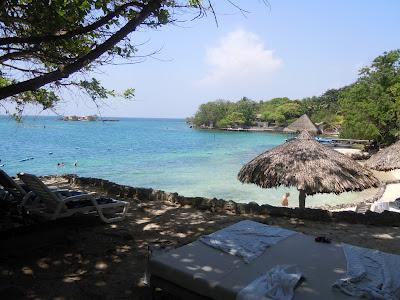 a break from direct sunlight paired with one of many dips into the ocean.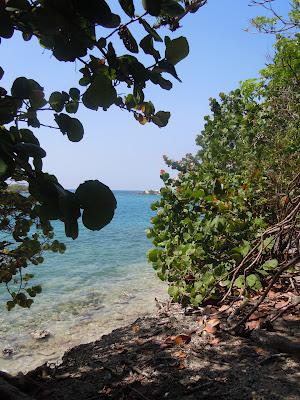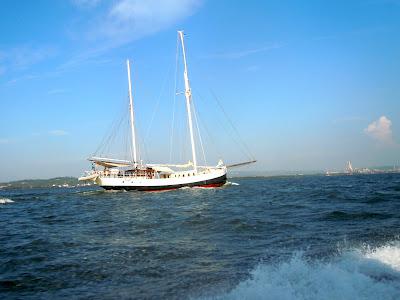 a windy return to Cartagena with stunning views.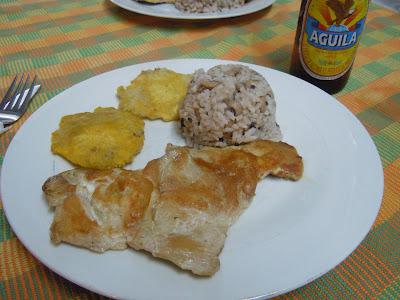 a late dinner at a typical restaurant: una cerveza, grilled chicken breast, rice with black-eyed peas, patacones.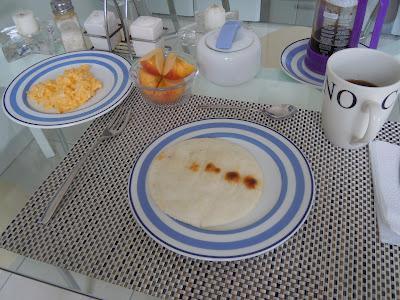 a good night's sleep plus a great breakfast before the apartment got too stuffy: arepa, scrambled egg, sliced apple, black coffee. (Did I mention there was no AC?)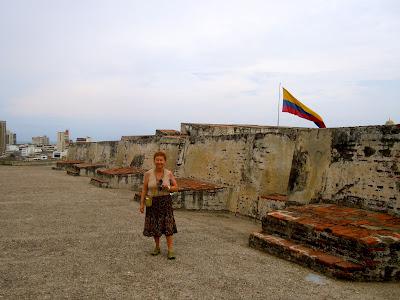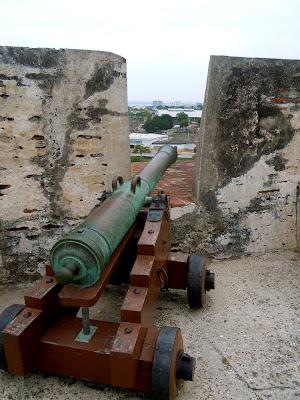 a cooler, overcast day (thank you, Mother Nature) which turned out to be perfect for a visit to Castillo San Felipe de Barajas, a Spanish fortress built during the colonial era to protect Cartagena from approaches to the city by land or sea.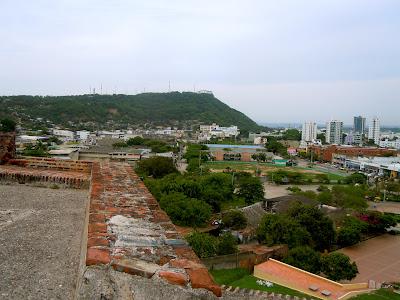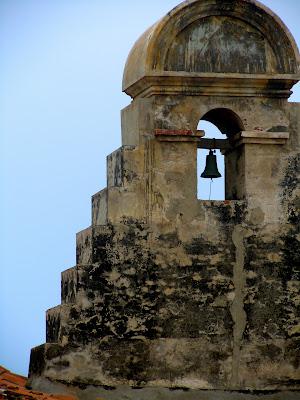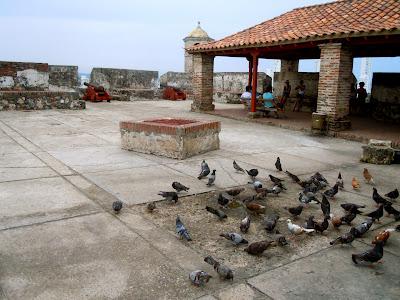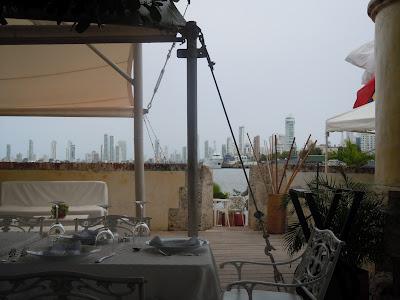 a fancy lunch at Club de Pesca with views of the marina and the modern city, Bocagrande. Both my grandmother and I enjoyed an Ensalada Mar Caribe: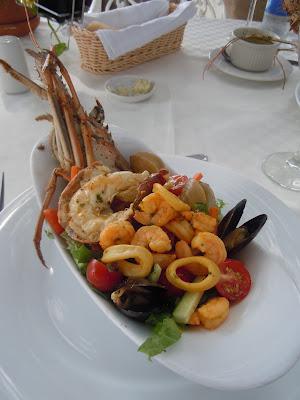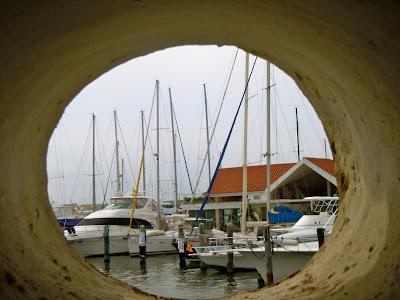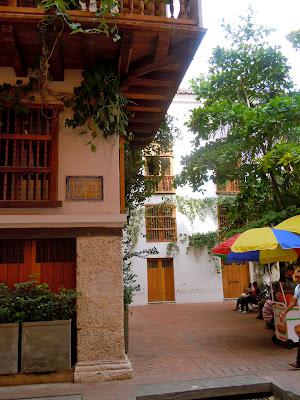 a pit-stop to Gran Gelato before retreating back to the apartment.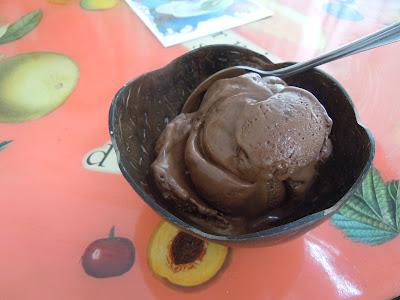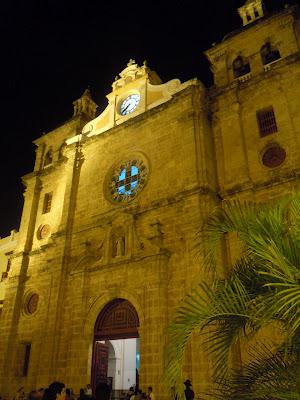 another nap, during which time darkness fell upon the city, as did our appetites.
a light dinner of sushi and rosé at Restaurante San Pedro.
P.S. I also enjoyed introductions to the backpacking and nightlife scenes... of which
weren't necessarily cooling, but definitely lots of fun. Details to follow!