Cartagena is perhaps the hottest place I've ever been to. It is humid and hot, and the kind of place where going to the beach between the hours of 11am and 2pm (and thus placing oneself in direct sunlight) is taking a risk. It's also a port city filled with Old World charm, New World gleam, and Caribbean energy. I loved it. And having a fabulous apartment to stay in illuminated the fact.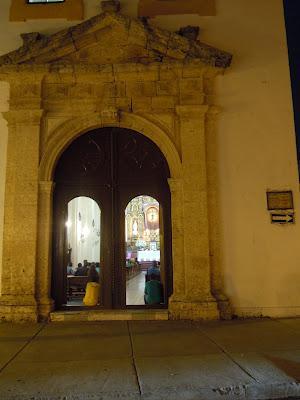 My grandmother and I arrived late on Tuesday afternoon. We swung by the grocery store first, and then went out to explore the UNESCO World Heritage Center. Everything else that followed was a different way to cool off...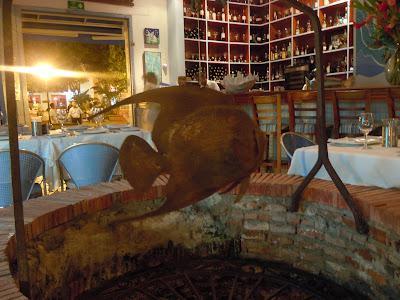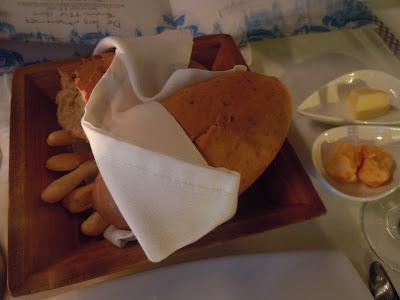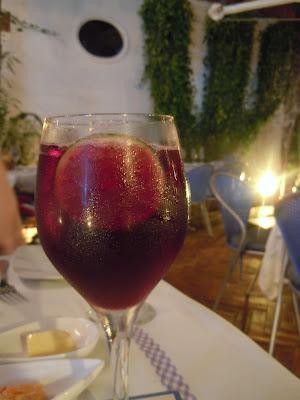 a red wine spritzer and ensalada del pescador (fisherman's salad: a mix of green leaves, tangerine, carrots, grilled bell peppers, onion, tuna, salmon, white fish ceviche) at the magical Juan Del Mar housed in a restored republican home.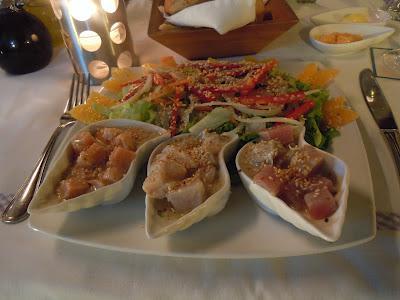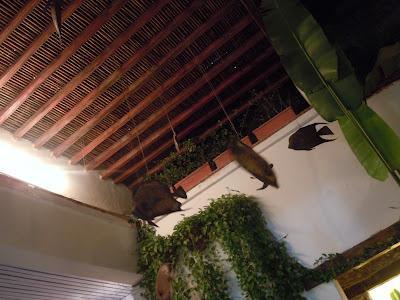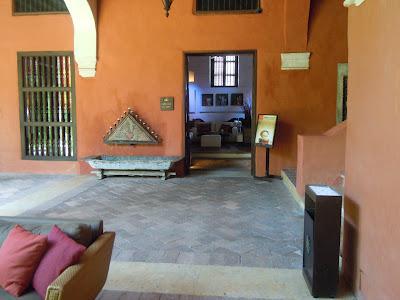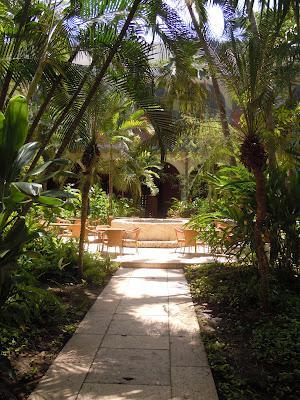 a morning stroll through the Sofitel Santa Clara Hotel, originally a 17th century monastery and now, luxury oasis.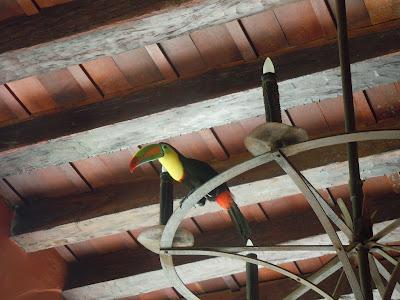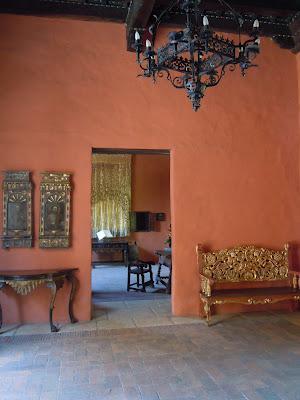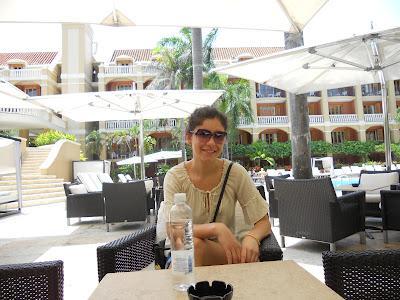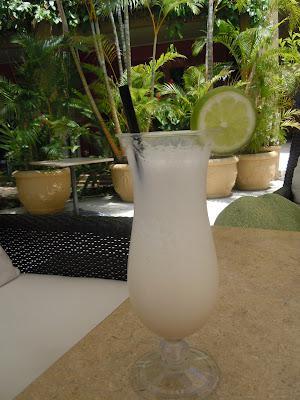 a stop at the Sofitel Santa Clara Hotel bar for a frothy limonada de coco (a tart yet refreshing lemonade made with coconut water and coconut milk).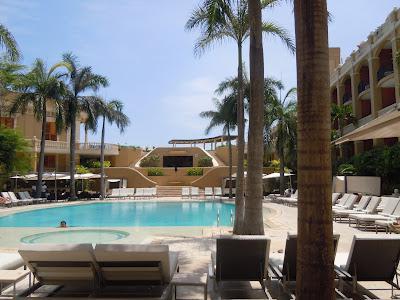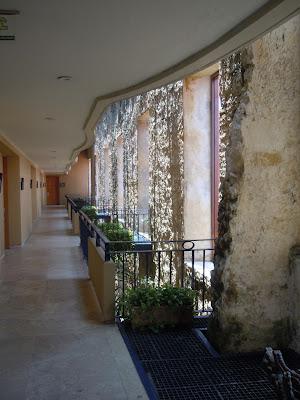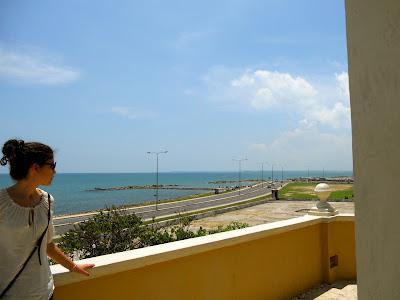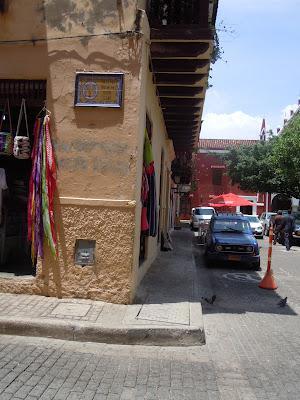 a determined, purposeful walk along only the shaded sides of the sidewalk.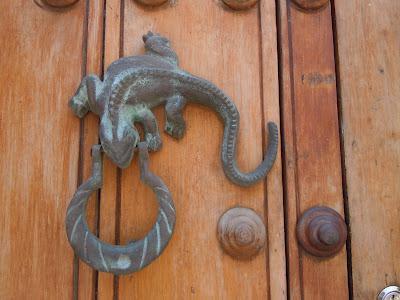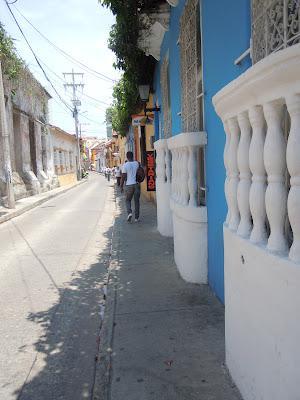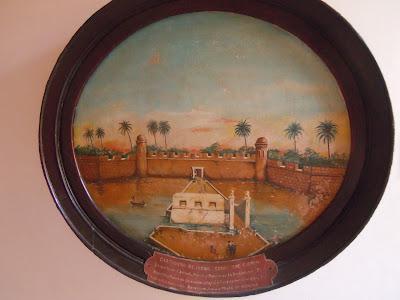 a visit to air-conditioned museums including the Museo del Oro (Gold Museum) and the Palacio de la Inquisición (Palace of the Inquisition).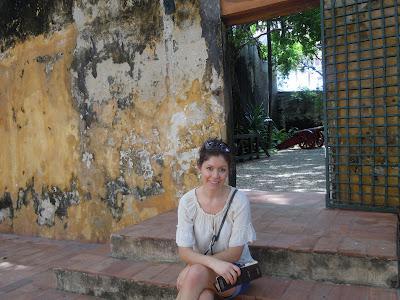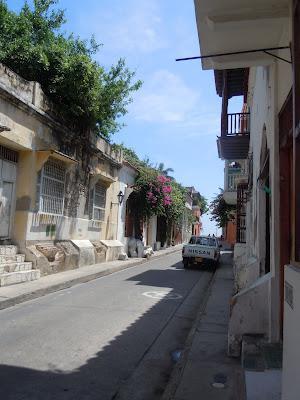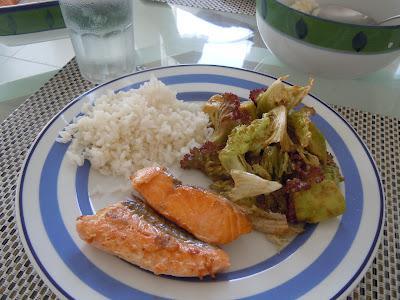 a return to the apartment where Inés had prepared a deliciously satiating lunch with papaya juice, fresh, grilled salmon, coconut rice, salad with avocado, and patacones (fried green plantains).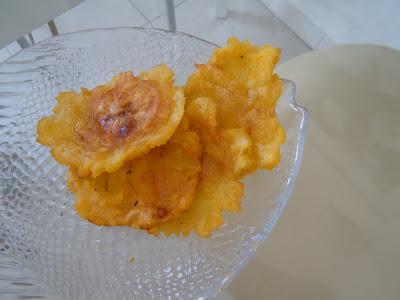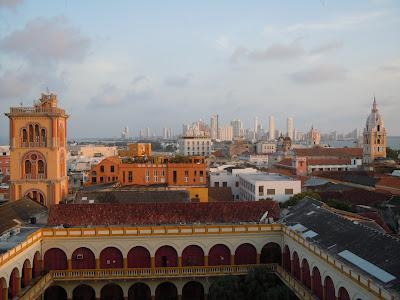 a very long nap, only be to be awakened by the intoxicating views of sunset.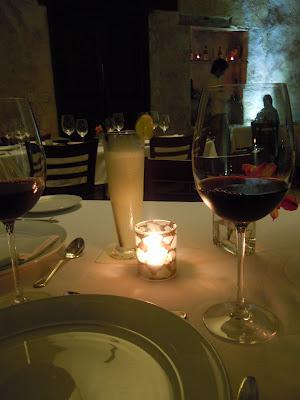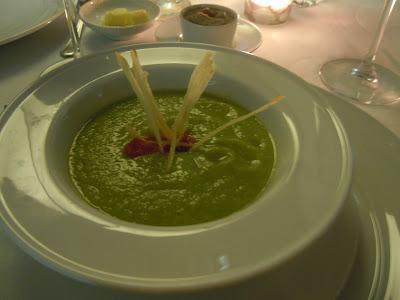 an elegant yet light dinner of chilled red wine, gazpacho, and a small plate of fresh scallops with sautéed spinach at FM Restaurant.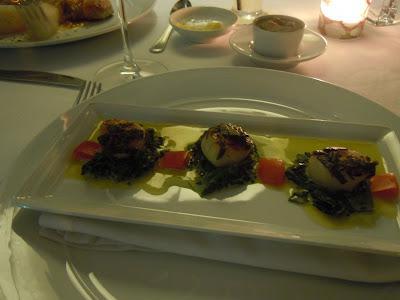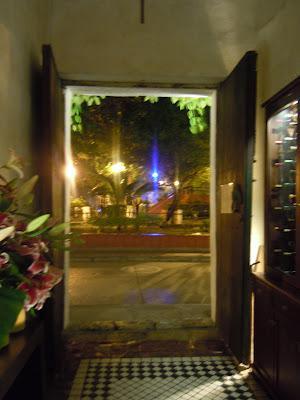 a wandering through one of the plazas at a time when it is pleasant to be out and about (after dark) and enjoying the works of local artists, artisans, and musicians.
To be continued...