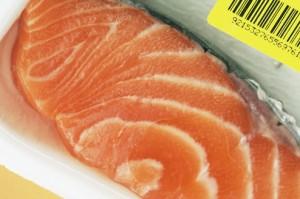 The U.S. Food and Drug Administration's (FDA) Sanitary Transportation Act went into effect on April 16, 2016. The purpose of the legislation was to put controls in place that prevent contamination or adulteration of food while it is being transported. Large transportation companies were given one year to comply with the requirements and small companies two years.
The law applies to shippers, carriers, receivers, and loaders of food products for human or animal consumption that will be distributed in the U.S.; however, it does not apply to food that is trans-shipped through the U.S.
There are several key requirements of the Sanitary Transportation Act that affect fleets transporting food:
Vehicles that transport open, exposed product must be adequately cleaned and sanitized between loads
Refrigerated trailers need to be capable of maintaining temperatures necessary to prevent food spoilage
Loads need to be configured to provide segregation of raw, exposed products from cooked products or food from non-food items that have the potential to contaminate food
Both management and hourly employees need to be trained to maintain sanitary conditions or product temperatures when transporting food
Shippers and carriers will be required to keep records that demonstrate compliance with these, and other, requirements and documentation must be retained for at least one year
Fleets that transport refrigerated or frozen food products that require time and temperature controls and are required to establish and monitor controls to ensure that product temperatures properly and consistently maintained while food is transported
Some exemptions from these requirements are as follows:
Food completely enclosed by packaging is not subject to the requirements listed above unless the food is refrigerated and requires temperature controls
Compressed food gases
Grade A Milk
Live animals
Any transportation performed by a farm
Several things will be critical to complying with the new requirements:
Accurate recordkeeping - The old adage "If it wasn't documented, it wasn't done" is likely to hold true in this case. Employers will need to have their preventive controls in place and in writing and be able to produce them with 24 hours if they are not stored on site.
Training - Training on sanitary practices and procedures required to perform their job will be required for all drivers who transport food. Also, all managers who supervise employees who transport food will be required to have food safety training to adequately supervise food handler's work. Clear, consistent training with an effective means of training documentation will be critical to success.
Adulteration / Increased Cargo Claims - New regulations require employees to alert someone if they notice an issue such as a temperature fluctuation, faulty temperature device or damaged equipment that could potentially affect the safety of the food transported. The alert must prompt someone to inspect the food for safety. Employers will need to have clearly communicated process and procedures in place in the event a potential food safety issue is reported.
Temperature monitoring - Shippers and carriers must agree, in writing, on cargo temperatures and the method in which they will be monitored. Employers should consider adding these requirements to their shipping agreements. Carriers need to ensure that they have a method in place to document they are following the requirements stipulated in the contract.
Increased Shipper Liability - The Sanitary Transportation Act placed primary responsibility on the shipper to determine transportation requirements such as temperature controls, product temperature requirements, previous cargo notifications and cleaning and sanitation requirements. Once again, shippers should ensure these requirements are documented in shipping contracts and carriers need to have measures in place to document the requirements are followed.
An Excel spreadsheet or a 3-ring binder will no longer be sufficient to maintain documentation of required records. It is likely that the tools to fulfill compliance for the Sanitation Transportation Act will need to be different from what they are using today and look to technology for better solutions. For example, many companies are currently using data logging devices within refrigerated trailers to record load temperatures and records.
Author: Stephen Alberda is Director of Safety and Health/Safety Standards for Ryder.