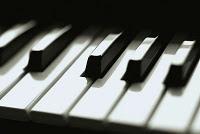 I love being a mom and wouldn't change that for the world. But, I think most moms would agree that we not only need an occasional break, but we also deserve one.
Because we love our children, it is incredibly easy to get lost in their lives and often lose our own identity. I personally don't think that is healthy for anyone, including the children. They respect and learn from our identity, so we must keep it, and nurture it.
We can accomplish this several ways, such as taking care of ourselves, maintaining friendships, and having a hobby or two. Think of what they can learn from all of that, just by observing alone.
Well, I have slacked a bit on the hobby front, so I am looking for one to pick up that I will enjoy, and one the kids can benefit from as well.
So, read on to hear my thoughts on what I believe are some good hobbies. Perhaps my journey will inspire you as well.
So Many to Choose From
There are so many different hobbies to choose from, and all have their benefits, as well as drawbacks. For example, cooking. I already cook every day, so not too much of a hobby there, unless I learn gourmet cooking. While I think that sounds like fun, it's not practical for our lifestyle.
Other ideas are flower arranging, cake decorating, or horseback riding. However, I don't really see those as something I can do on a regular basis. Can you imagine baking and decorating a cake each week? I would have to add 'taking care of myself' to the things I am slacking on.
Painting and photography are wonderful hobbies, but that leads me to one of the 3 hobbies I've narrowed it down to…scrapbooking. The other two hobbies I'm considering are gardening and how to learn the piano…again.
I'm going to go into those 3 options a little further, for two reasons. It might help me decide as I'm writing it all out. But, it might also encourage you to take up one of them.
1. Scrapbooking
This is something I dabbled in well before I had my two kids. I have crafted a couple books for my parents, and it was enjoyable. These books make a nice gift for someone, especially if you attended a baby or wedding shower.
I have a big box that is holding some of my dearest memories, and that is just not what they deserve. However, I gave it up when I had the kids because it is time consuming. Between designing it all, putting it together, then putting everything back so the kids don't get into it, it takes time.
2. Gardening
Gardening is good for multiple reasons. It would allow me the opportunity to get some fresh air and exercise, as well as providing a beautiful landscape. There is a lot to consider, whether it's flowers, or just greenery, and if it's annuals or perennials.
Luckily, I could go our local nursery to learn, while seeing firsthand what I want. I could also learn what I need to know online with the 'how to' websites.
The downside to choosing gardening is that it is seasonal and far too dependent on the weather.
3. Piano
I love music, piano in particular. When I hear a beautiful piano solo it reminds of a great quote; 'If music be the food of love, play on.' – William Shakespeare.
Back in my teens I gave piano lessons a try, but gave it up because, well…I was a teen. I had friends to hang out with, homework, and other activities. However, I have regretted that decision for some time now.
I wonder now what it would be like to start back up. Will I have to learn to read music for piano all over again? From what I hear from others, it's easy to pick it back up after a few refresher courses. So, that is encouraging.
Of course I would love to jump into some Mozart, rather than 'Mary Had a Little Lamb', but I understand that patience will be 'key'…pun intended.
Other things I need to consider are:
·   Finding a local teacher
·   Online piano lessons
·   The cost
·   Fitting practice time
I also need to consider space when it comes to a piano. I have always appreciated a grand piano, or even a baby grand, but the space it would take is not practical. So, there is the traditional upright piano, and an electric keyboard.
A few years ago, I wouldn't have considered an electric keyboard, due to sound quality and the feel of the keys. However, I have talked to those who have a good quality electric piano, and they say it has the sound and feel of a traditional piano. So, I would take both into consideration.
Perhaps More than One
As I am writing this article out, I am realizing that there may be room in my life for more than one of these hobbies, if not all three.
Since gardening is seasonal, scrapbooking could fit nicely into the winter months. And, piano just might be good for the entire family, and can be used anytime.
I hope that as I was sharing my thoughts on finding a new hobby to nurture my own identity, that I have inspired you to do this as well.
ABOUT THE AUTHOR

Melissa Cameron is a freelance writer, living in Texas with her husband and two children. She enjoys looking for deals, and finding innovative ideas to share with her readers.