You don't need to be a sommelier to appreciate a good wine fridge. Also known as wine chillers, wine refrigerators are exactly what they sound like: a fridge to properly store, preserve, and age your delicious wine.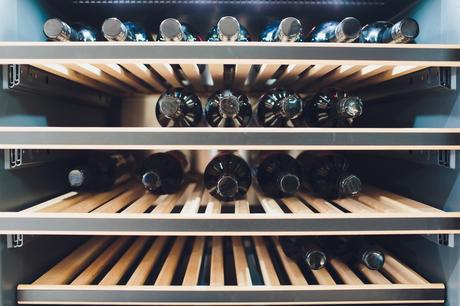 While some folks will just store their precious wine in a standard refrigerator and call it a day, true wine enthusiasts know that wine chillers are essential to savoring good wine. The best wine refrigerators allow you to experience the full flavor potential of your favorite reds and whites while giving your home an additional touch of sophistication.
Ready to take your vino experience to the next level? If you want to end up with the perfect wine chiller for your home, here are the steps you need to take.
Step #1: Consider Your Needs
Do you drink mostly red wines? Mostly whites? Or, do you drink both equally?
Red wines and white wines are stored at different temperatures, which is why you can't store either in a standard fridge (well, you can, but the chilly temperature ruins the refreshing fruits and acidity of the wine). For red wines, the ideal serving temperature is around 65 degrees, while white wines should be served at 45 to 50 degrees.
While both can be stored at 55 degrees in a single zone wine chiller, it's just more convenient to have a dual zone wine chiller that has different temperatures and humidity levels for both types. This way, you can store both types at their optimal temperatures.
Step #2: Decide How Much Storage You'll Need
Next, let's talk about how much storage you'll need. If you enjoy hosting people at your home or have a large extended family, consider choosing a unit that holds anywhere from 12 - 50 bottles at a time.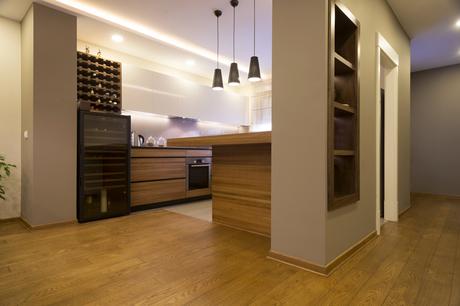 Maybe it's just you and your spouse enjoying the occasional glass of wine. In that case, you can easily get away with a countertop wine chiller that holds six bottles at a time.
Step #3: Find the Sweet Spot
The next step is to figure out where you want your wine chiller to go. Depending on the size and style of your wine chiller, you have plenty of options.
If your wine chiller is small, it can sit neatly on the counter. While this placement is convenient, the one downside is that it may take up valuable countertop space.
Are you remodeling your kitchen? If so, consider making space for a built-in wine chiller that blends in with your cabinetry. Otherwise, a freestanding wine fridge tucked away out of direct sunlight will work just fine.
Step #4: Choose Your Wine Chiller Technology
In addition to freestanding, built-in, countertop, and dual-zone wine chillers, you'll also want to consider the technology used to keep the unit cool. Wine chillers can be cooled in two different ways: compressor and thermoelectric technologies.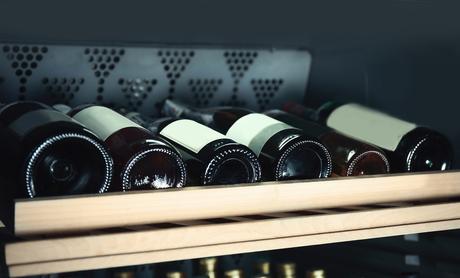 Compressor wine chillers are the more common and less expensive of the two. They function much like a standard refrigerator by using a vapor-compression cycle to remove heat from the interior. The refrigerant (cold liquid gas) absorbs heat energy and expels it outside the unit via metal coils.
Thermoelectric wine chillers are more expensive because they're extremely quiet (compressor wine chillers can produce a slight hum and vibrate) and are far more efficient. This type of unit uses an electric current to cool down the interior. This cooling technology works best in small-capacity units, so keep that in mind if you're eyeing a 118-bottle freestanding wine chiller.
Step #5: Decide Which Features You Want
Once you've pinned down the capacity and style of wine chiller you want, the only thing left to do is consider additional features. The best wine fridge will combine performance with beautiful aesthetics to elevate the look of your home.
Here are a few wine fridge features to consider:
Tempered Glass - Any decent wine fridge should have tempered glass. It's much stronger than standard glass and will ensure that no one accidentally breaks the glass, especially in a high-traffic area like your kitchen.
UV Protection - This one is important, given that sunlight can negatively impact the taste of your wine.
Stainless Steel - If you have stainless steel appliances in your kitchen, a wine fridge in a stainless steel finish will keep with the theme and look stunning in your home.
Reversible Door - A reversible door is helpful because it allows you to change the direction that your door swings.
Safety Lock - If you have kids in the house or expensive wine you wish to protect, a safety lock can help give you some peace of mind.
Protecting Your Investment in Style
Whether you've recently started purchasing more expensive wines or you simply need a place to store wine for hosting parties, a wine fridge is the best way to protect your investment. A stylish wine chiller can enhance the look of your home while providing an unbeatable wine-tasting experience. So, what are you waiting for? Check out our wide selection of wine chillers and start sipping in style.