Beaches are a place where every person loves to go to chill out during the summer months. During the long summer vacations, all rush to the beaches to relax and enjoy. A beach experience is always fun and full of excitement. The best way to feel the summer heat is selecting a beach of your choice and rushing off. It is much more than just the water and sands. The only way to understand what a beach vacation is, is to experience. You must go off on such a trip at least once, and you will want to run away and hit the beaches every summer.
A beach vacation is perfect with the sun, the sands, the beaches, the sea or the lake, the cocktails and lots more. Wait, is something worrying you? Aren't the people out there looking at you or complementing your looks? Want to hit on that cute guy at the bar, but does he not even give you a glance? Well, take a look at your beach clothes. There must be something wrong with what you are wearing.
Not every lady has got the fortune of getting the perfect figure every guy would hit upon. The normal women can be a bit fat, curvy, or may have some little flaws here and there. But, that does not mean you are not beautiful. Of course, you are really beautiful, but you need to show it off to those guys out there. A few simple tricks to choose the correct beach wear suiting your figure and personality will make you look hotter than the sun.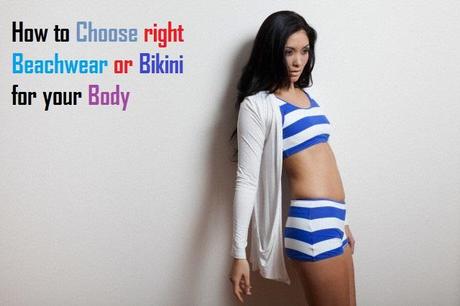 1) The first thing you need to do is look at the mirror to evaluate your figure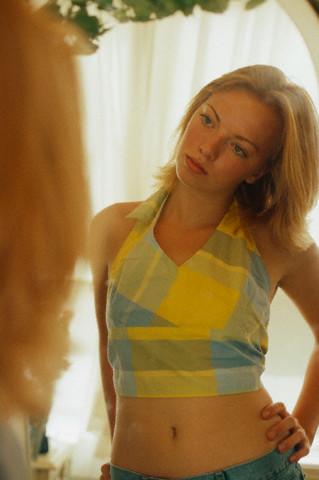 Analyze your figure from top to bottom and check out if you have any problem areas.
Be true to yourself and find out these issues.
It can be belly fat, on the hips or even on your back area. Whatever it is, you have the tricks to conceal them. So, there is nothing to worry at all.
By selecting the perfect swim suit suiting your body type, you will be able to hide all your problem zones.
You could create an optical illusion, which will hide any imperfections you have.
2) The next point to check is that you get the correct bra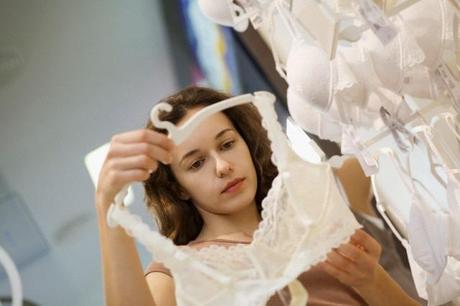 The cup size must be right for you.
In case your shoulders are too broad, stay away from mini straps and stick to a bandeau top or a halter top.
For ladies with a narrow shoulder, the tri top will look just perfect.
3) Now, coming to your breasts, check the size of your breasts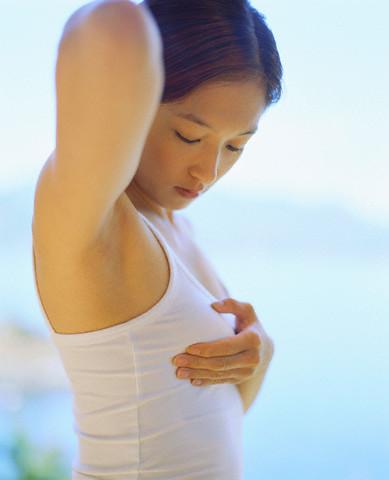 If they are quite tiny, go for a really small bra which is smaller than your breasts. As such, your breasts will look fuller and more voluminous from inside a smaller bra.
A crochet bra is also a good idea, as they are trendy these days.
If your breasts are generous enough, choose a bra fitting your size. This will make it look as it is and even hold them well in place.
4) Another important thing to note is the bottom part of the swim suit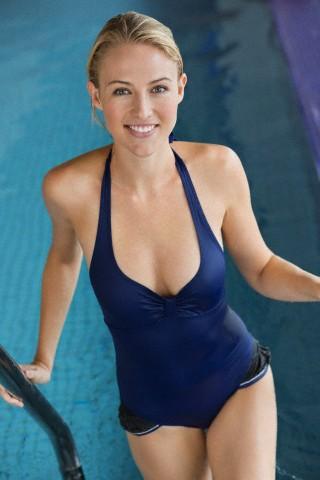 If you have a good waist line, get a tie side cut or a low-rider.
In case your waist line has got some extra fats, get a garter full.
For women with a nice and tight back, the thong or the sweetie bun will be the best choice.
5) Next, come to your hips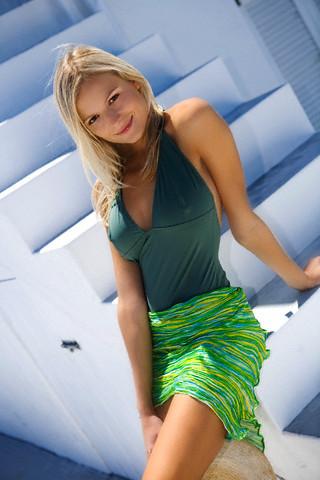 In case your hips are too big and you want to hide the extra fats on it, get a skirt or pareo which is long and has got prints on it.
The big bones will be hidden behind the prints in this case.
As such, you look slimmer and your hips will look smaller.
6) Getting a one piece swim suit is also a good idea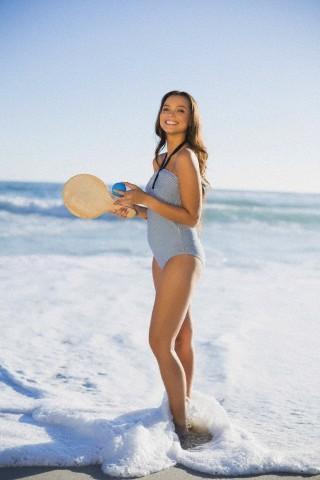 In this case, make sure you show off some skin from inside it.
This is what boys look out for, a good skin show.
Completely hiding yourself will make you look old or like a granny.
When you get a one piece swim suit, get one that has got lively colors and prints on it.
The colors and prints will shift the attention away from the extra fats, big belly, or big bones on your body.
7) Choose colors that will suit your skin tone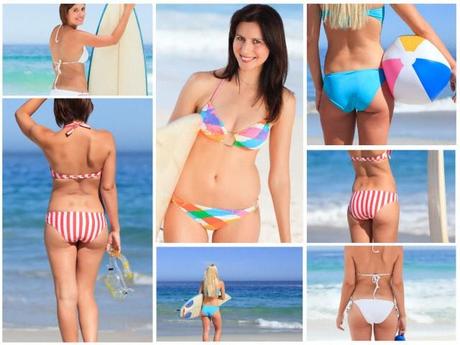 If you have bronzed skin, white will be the best choice, and moreover this color is in these days.
Go for orange, red, yellow or other such warm colors if you are fair skinned.
Blue, white, black and green will be good choices for the darker skin shades.
When selecting a patterned swim suit, check out the color and patterns and ensure they go well with your skin tone and complement your skin shade.
8) Now that you have your swim suit perfectly designed for you ready in your hands, get some matching accessories
Get a hat that goes well with your color patterns and also suit the shape of your face.
It must not look odd on you, so try it out and check in front of a mirror before buying.
Huge sunglasses come next in the list. It will look good on all types of faces and skin types. It protects your eyes from the sun and also looks trendy and fashionable.
Pick on a pair of matching flip flops and be prepared to hit the beaches.
Try out all these tips to look your best at the beach. Sport an elegant, fashionable and stylish beach look and make the most of the opportunity. Enjoy the attention you get and have fun.