Are you that intrinsically feminine lady who makes women aspire to be like her and whose sense of style is elegant and mesmerizing? Whether you're at work or picking up your children from school, you're well put together and always in control. You know you can have it all, and you need a watch that can help convey that to the world, all while looking mind-blowingly fairy-like.
If that sounds like so you, you need a Casio Sheen watch. A sophisticated branch of the Casio family, they come in a huge range of styles and colors with added stylish features such as diamante trims. The designs blend the best of feminine and masculine styles, creating an elegant yet capable watch. A Sheen watch will be the most useful and the most beautiful piece of jewelry you'll ever wear.
Do people call you a die-hard fashionista? Are you always in a fit of fashion to own the latest trends and yet creating a look that's all your own? You may love to live to the beat of your own drum and like nothing less than making a grand entrance. Your life is slightly offbeat, and you need a watch that can dissolve with your style yet give you all the functionality you need.
The best watch for you will come from the Casio Baby-G range, we bet. If you remember the 90s, you'll remember just how coveted a real Baby G watch was. Clash recalls just how cool they were as they turn 21 this year. So, why not treat yourself to the coolest accessory of your childhood? Check out the Casio watches line-up on Ethos Watch Boutiques online , and pick out a color that screams 'cool' to you. How about baby pink, neon yellow, or even cheetah print?
Most people would welcome a chance to stay away from the elements, staying comfortable and cosy on the sofa. Not you! If you're not climbing a mountain or ploughing your way through the mud during a marathon, you're not happy. You need a watch that not only tells the time but can stand up to the beating you'll put it through. You are a real madcap!
Enter the Pro Trek territory and you will be left in awe. These robust watches are water resistant for up to 100 meters; perfect when you're caught in an unexpected shower, or even just accidentally drop it into your drink. They have a wide variety of features including alarms, calendars and chronographs, which are great for timing your workouts or scheduling your next trek. According to A Blog to Watch , Pro Treks are perfect for you if you live, breathe and eat sports.
Are you the tech freak who freaked out that girl with your esoteric tech talks? You live on the cutting edge of technology and is never without the latest gadgets. Name it and you can list the entire specifications list of the gadget. You are fond of watches that are uber-cool in fashion while hosting a huge range of features that will improve your life.
Step into the G-Shock sphere. The big brothers to the Baby-G, G-Shocks combine trendy styles with super useful functions. There's a vast range of colors to choose from, including bold red, purple and eye-catching orange. Features include thermometers, chronographs, perpetual calendars, and world time. If you want it, the G-Shock can probably do it.
Your tastes are sophisticated and refined, and you want everything to be flawlessly organized. For you, only the best will do. You travel often, and you believe in wearing pristine outfits adding to your confidence to take on the world. You need a watch that will help you navigate time zones while being stylish on your wrist.
The Casio Edifice range has been made for you! Featuring elegant yet understated design, these watches can help you navigate the world wherever you go. Chronograph and date features mean that you'll be in control wherever you go with everything you need on your wrist. As Watch Insider says, the Edifice range is perfect for both businessmen and globe trotters, people who need to know everything at a glance and look smart doing so. The latest addition to the Edifice series, EQB 500 far surpasses your expectations from a watch in that range.
So, here was your guide to choosing a watch that reflects you. Hop on and grab your best match because a watch is a purchase that you never regret!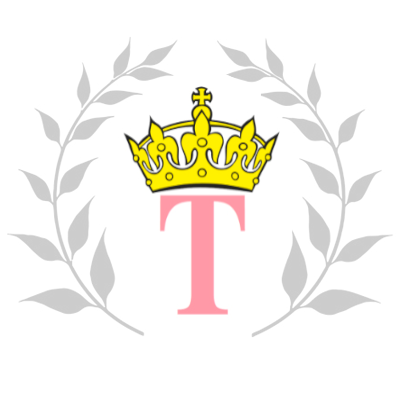 Blogger, Stylist, Storyteller, Fitness Enthusiast, Experimental Cook. If you have questions in any of the mentioned areas or have feedback, feel free to contact me at [email protected].