1 Flares
Twitter
1
">
Facebook
0
Google+
0
">
LinkedIn
0
">
StumbleUpon
0
">
Filament.io
Made with Flare

More Info

">
1 Flares
×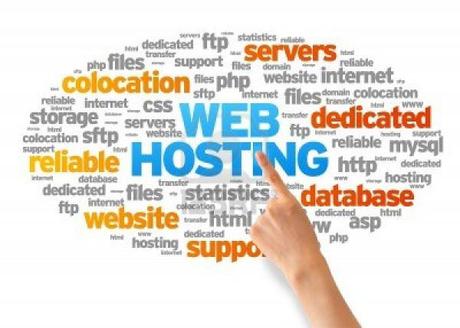 So you've got an idea. An idea for a website, an online business, an ecommerce site or just a presence online for yourself or your company. The first thing you're going to do is look to buy a domain name and purchase some hosting for the site.
Right off the bat, if you have no experience, that's daunting. Google "website hosting" and you'll be presented with an exhaustive list of companies offering hosting services…and a whole host of extras you're not likely to know whether or not you need.
With damn near every hosting company offering domain name registration – free or charged – these days, you get a one stop shop for that bit at least.
Domains
Your domain is going to want to reflect your idea, whether it's your product or service, your company name (or a variation thereof) or the subject of your site. We chose TechDrink as it reflects what we provide – technology news and opinion in a highly drinkable format!
Oncwe you've decided what you want, you'll have to find out whether it's available. Most hosting companies offer a service where you can check domain availability. Once you've found that's available you're good to go.
What next?
Packages
First of all, you need to determine what type of site you want. If it's purely informational with some basic features like a contact form then you're only going to need a basic package. Here you can shop around the top of Google's listing for the best prices for the domain and hosting package.
Most basic packages will cost around a fiver (£5) a year but may or may not include a domain name so be wary of that. As an example, 1&1 offer a £4.99 basic package that gives you 100GB of webspace and one free domain. That's plenty of space for most non-transactional or non-dynamic sites and the free domain is nice.
On the other hand, if you're looking to create an online store through which people can purchase your products then you're going to want something a bit more powerful.
1&1′s next package up is £6.99 a month and would cover most small ecommerce sites. Even better is HostPapa – they offer unlimited webspace, unlimited bandwidth and a free domain name for as little as £4.49 a month.
A word of warning though – read the small print. Some packages may not supported the latest PHP version, for example, or not provide integration with third party services (such as payment providers). This is where it is absolutely vital that you pick up the phone and speak directly to the hosting companies so you can outline exactly what you're after and they can advise you accordingly.
Extras
Many hosting companies now offer a wider range of services or tools beyond domains and hosting. Most offer some kind of website builder software or web templates that you can use to get up and running online easily. Some now offer marketing tools too, which claim to help you with your search engine optimisation and even with pay-per-click (Google Adwords for example). How effective these actually are, we're sceptical, but it's at least a place to start.
And, of course, some offer ecommerce solutions that would suit most small online retailers, at least at the beginning.
Ultimately getting online these days  is relatively simple. Just make sure you do your research, pick the best solution for you and always remember you'll be looking to grow – so don't tie yourself into a long term deal or underestimate your requirements.
1 Flares
Twitter
1
">
Facebook
0
Google+
0
">
LinkedIn
0
">
StumbleUpon
0
">
Filament.io
Made with Flare

More Info

">
1 Flares
×
The following two tabs change content below.

Ben is the founder and editor of TechDrink. A huge fan of technology and social media, he has been blogging on those and many other subjects for well over five years. You can follow him in many places, including Twitter,
Facebook
and
Google+
.

Latest posts by Ben Greenwood
(see all)
How to Choose a Hosting Company

- May 9, 2014

Google+ Is A Triumph, Not A Failure

- April 29, 2014

[INFOGRAPHIC] How Much Data Is Generated Every 60 Seconds? This Much

- April 24, 2014