There is something about fall, something we can't quite put our finger on, but it's mystical and magical. It's exactly that elusive something that makes us feel drawn to deeper, darker shades, whether they're clothing items or makeup. Perhaps it's the anticipation of Halloween, that one time a year when we can unleash the dark goth princess within. Perhaps it's a time when we tend to re-watch the classic and iconic movie The Craft that pushes you to be your most mystical, badass self. We love our goth moments, they make us feel sexy and empowering, so there's actually no reason to question and examine a good thing.
Let's just celebrate our inner goddesses and give them all the attention they deserve. If in doubt as to how to go about it, worry not - these suggestions will definitely tickle and inspire you.
Understated, yet fierce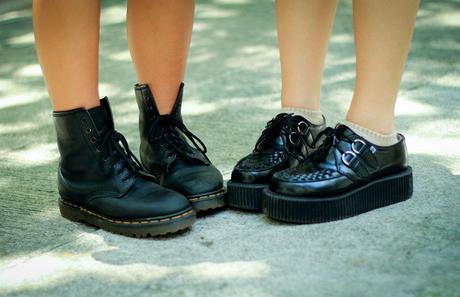 If your goal is to paint autumn black, but still be able to show up at the office or for Sunday brunch, you might just be able to get away with it with a clever use of a simple black dress, although some lace would make for a great statement while still slightly under the radar.
Of course, this is far from being goth enough, so to slightly turn up the volume, add an amazing pair of Vincent platform ankle boots. Top things off with the kind of exotic liner as seen on this year's runways, namely on Marc Jacob's show and you've got your understated goddess all packed up and ready to shine with all her darkness.
Glam Goth Goddess...
Deciding on who you want to be for Halloween is definitely not easy to do. There are so many wonderfully dark and powerful choices that it's almost impossible to land on just one. From fictitious characters to real-life goth divas, the amount of choices runneth over. There is however, one question you can ask yourself to narrow them down - do you want to be a glam goth goddess or a witchy princess?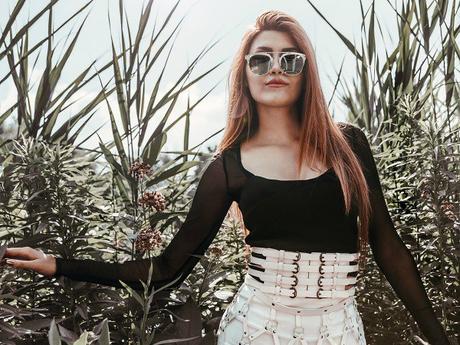 If your tastes lean more towards a classic and ever-so-elegant femme fatale, Dita Von Teese is the woman to watch. The Meryl Streep of burlesque is the ultimate queen of glam goth, and if her look is the one you want to copy, the first thing you're going to need is an amazing gothic corset - the tiny waist is her signature trademark after all. Aside from that, there are very few things that will make you feel as sexy as a corset. You can wear your best lingerie and a satin robe, but if you want to show less skin, you can always go for a full red skirt and a super-fitted black jacket.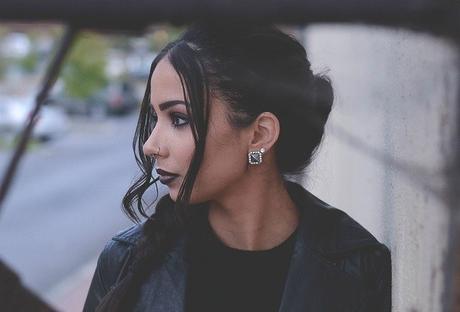 Dark or blood red lips and a flicked eyeliner are a must, as well as those staple retro sculpted waves. If you're worried about running into the queen herself, don't worry, she won't upstage you as her 'thing' is to dress like 'regular girls' on Halloween.
...Or a witchy princess?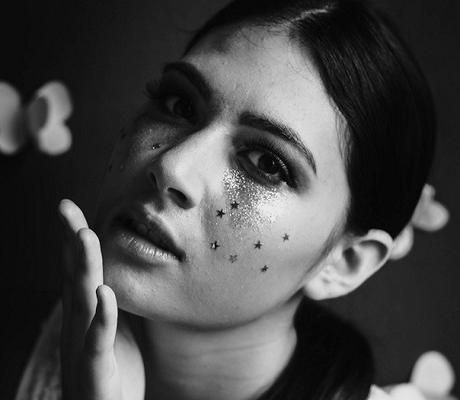 If your preference is door number two - the four ladies of The Craft are here to serve as endless inspiration. Full-length black skirts, 90s eyeliner and black lips, hair in disarray, with numerous chains to match, and perhaps even a patent leather trench coat. Put all of this on and you are more than good to go.
Don't forget your witchy attitude and power-walk by the front door. Make sure you're about to cast some powerful spells, but don't actually. Instead, have fun and enjoy your transformation.
Perhaps a badass icon?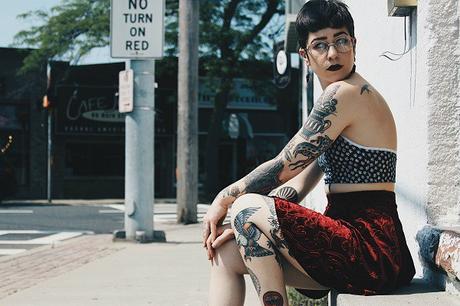 This well of inspiration wouldn't be complete if bad girl Riri wasn't on the list. The red carpet icon and a transformation wizard can be whoever she wants to be, so take a cue from Rihanna and embrace your dark side in her manner. This look is a seriously sexy take on pin-up, as it does include retro elements in the form of polka dots and the hair band, but the chain and the cleavage are almost too sexy to bear.
Still, as you can be absolutely whoever you are on Halloween, choosing to be Rihanna for a night doesn't seem like a bad idea, not at all.
About the author:
Sophia Smith is Australian based beauty and style blogger. She is very passionate about latest fashion trends and graphic design projects. Sophia writes mostly in fashion related topics, mainly through blogs and articles. She has contributed to a number of publications including: LA Fashion, Viva Glam Magazine, Just Haves, How to Simplify and Carousel.