The smartphone landscape is seeing a dawn filled with the glow of the quad-core processor. While these engines, like the SnapDragon S4 Pro, may not yet be stock on mobile devices, the writing is certainly on the wall: this is the future of smartphone processing. But even in an age of these highly efficient super processors, it is still possible for smartphones, such as Android phones, to operate at less than peak performance.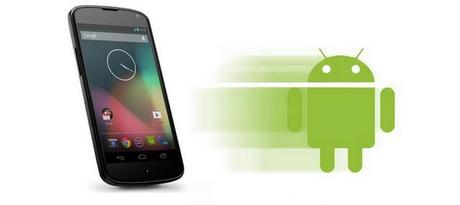 Oftentimes this has to do with how the owner uses his or her Android device on a daily basis. That means many of these slow-performance issues can be fixed – or at least remedied to the point the user notices a marked improvement in operation. Here are a few quick tips to help Android users boost performance.
Update apps
Many Android users tend to think a performance issue must somehow be caused by problems with the OS. This isn't necessarily the case. In fact, slow operation is often caused by mobile applications that have been left to stagnate without updates. The quickest fix for this issue to search Android Market for any and all updates that apply. To do this, simply open Android Market, tap Menu, Choose "My Apps" and a list of all current updates will be listed to the right of each app.
Quit idle Background Apps
Few things will slow a smartphone's performance – and drain battery – more than a bunch of mobile applications running in the background. Yes, these devices are designed to run multiple applications at once, but that doesn't mean the user needs to flog that particular horse. The best way to ensure idle apps are put to rest is with a task manager. Professionals recommend using the Advanced Task Killer app because it is an effective – and free – option.
Kill background data
Apps may be one factor that puts undue burden on an Android phone's system; background data is another. When an Android user launches a social networking site like Twitter or Facebook – or even a weather service site – they are constantly updating and searching for new information. Obviously, this can affect phone performance. The best thing to do is turn off this information gathering is to go to Settings, select Data Manager and then de-select Background data.
Streamline Google Services
Because Android is fully integrated with other Google services — such as Google+, contacts, books, etc. – it is constantly downloading data via the wireless radio. Users can manage their Google Services by going to Settings and deleting the services they can do without.
Defrag the memory
Over time, a computer's file systems can become overly fragmented, and it takes defragmentation of the RAM (random-access memory) to get the system operating at peak performance. The same is true for a smartphone. But those less technically inclined Android users don't need to worry; there are a number of defragging apps available on the market that will perform the process automatically. Memory Booster is one free option that can perform this action. To do so, simply launch the app and select the boost option.
These are just a few things Android users can do to kill any lagging or otherwise slow-performance issues that may be plaguing the device and get it back into shape.
Scott Johnson is a blogger who writes tech and gadget articles for a variety of clients such as Protectyourbubble.com phone insurance brand.