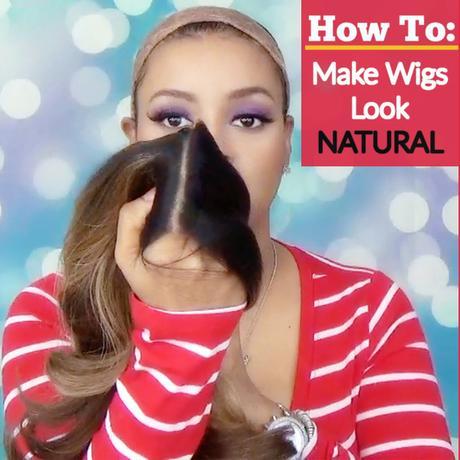 Hey guys:) Today we're going over how to blend wigs to make them look natural. Yessssssss. Learn to get that wig parting to melt into your hairline so it looks realistic. In the last wig tutorial, we went over how to put on wigs properly, but I didn't go through the blending. I focused on the basics to wearing a wig. Here we will step back and dig deeper.
HOW TO BLEND SYNTHETIC WIGS TO LOOK NATURAL TUTORIAL

These steps can be used on any type of unit: lace front, full cap wig, or half wig.
Concealers & Foundation Powders
This is an absolute must! You can use either. I prefer a foundation powder [pressed] because it's a bit cleaner. I use a powder or a concealer that is the same complexion as myself. I do not go lighter or darker. Use something cheap because it's going on your wig. No need to pull out your "good stuff." A foundation or concealer from the drugstore will do just fine. Add the product to the wig's parting. Be sure to avoid the hair as much as possible. Also make sure to get every inch of the part is covered. The wig will blend right into your forehead.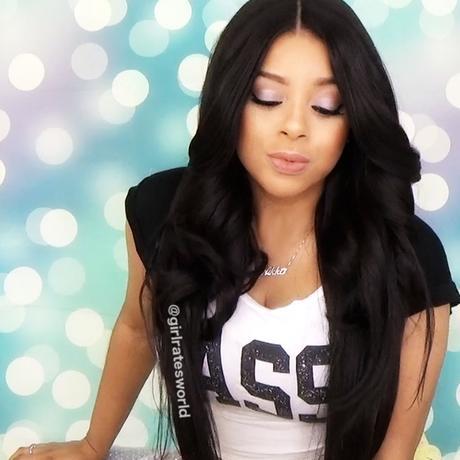 Sensationnel Empress Perm Wedge Wig
Tweezing the Parting on the Wig
Sometimes when you get a wig, the parting is going to be a mess. You will have to go in and manually change it. No worries; you can use tweezers, a razor blade, or the pull method. There are countless tutorials on the pull method and tweezing wig parts on youtube. But basically you want to widen the part so it looks more natural. You can eyeball it. Or, use your foundation / concealer to outline the parting first. Then go in and remove anything that's no longer needed. Just be careful! Take your time because you can ruin your lace part and possibly the wig. Always take your time.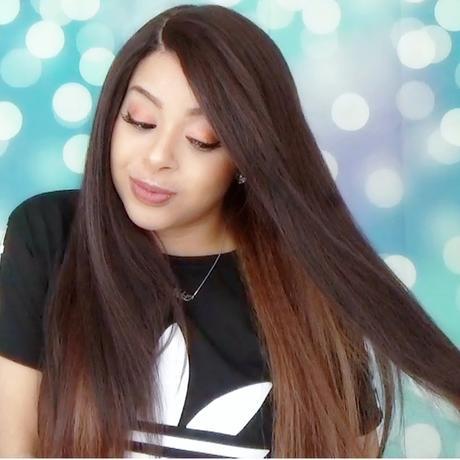 Sensationnel Pipa Wig

Use Your Baby Hairs
Another thing I do to blend and make my wig part more natural is use my baby hair. So after I'm done applying the wig and blending my parting, I go along my hairline and brush down my baby hairs. Use your fingers or a brush and add a little gel to keep them in place all day. I like okay colored edges and ebin edge tamer to smooth, shape and/or darken your hairline. This tip alone helps a lot to make synthetic wigs look real.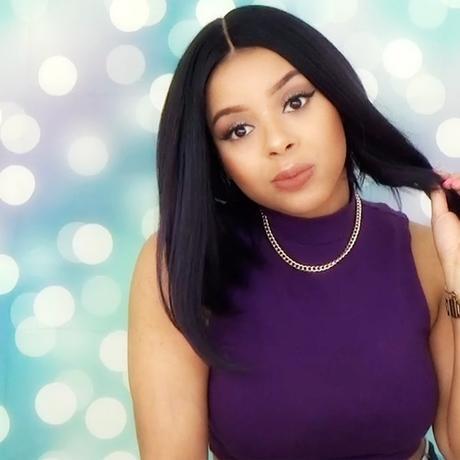 Freetress Equal Kiss Blossom Wig
I sincerely hope this was helpful. If you have any questions you can always ask me in the comments below. I promise to get back to you soon. Remember, it just takes a little practice to blend wigs easily. It'll become easier and easier over time. Be sure to check out more from this wig tutorial series. I'm going to be doing tons of tutorials on EVERYTHING WIGS!
Related Post
5 Synthetic Wig Hacks And Tricks You Will Love

About GirlRatesWorld
Beauty and style lover with an addiction to wigs, pups, french toast and neon polish. Hundreds of reviews under my belt with new ones added weekly. Be sure to swing by often ♥︎.