Welcome to 74 Lime Lane. Take a look around. You'll find popular categories in the sidebar on the right. If you like what you see you might want to subscribe to the RSS feed and the regular Lime Time newsletter. Thank you for visiting!
This post is a partnership with Baker's Delight.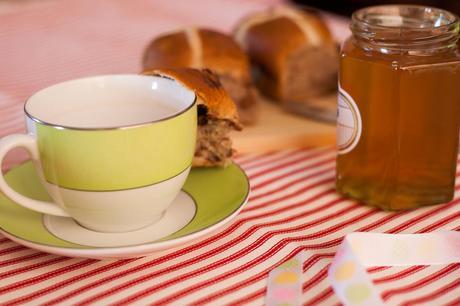 Like to join me for some afternoon tea.
The quickest way to make friends and influence people at Easter time ~ have a stash of hot cross buns on hand.
Young and old find it hard to resist a fresh hot cross bun at this time of year and if you're not a fan of the spiced fruit kind, Baker's Delight chocolate versions are sure to be a winner.
I shared my stash of hot cross buns at home, I had to hide some from the smalls to make them last, sent them out to family for the holidays and took some into work to share with my new workmates.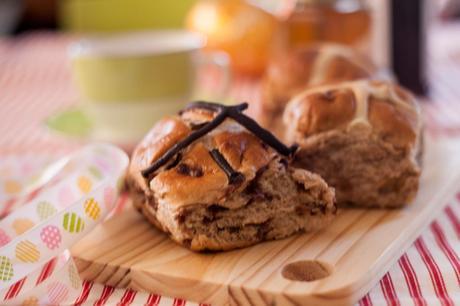 Now I think the buns are pretty tasty on their own. My favorite way is a few seconds in the microwave to make them warm and, in the case of the chocolate, a little bit gooey.
But the fruit ones get an extra lift with a dab of lemon curd while the youngest is partial to a smear of jam on practically anything and caramel sauce goes with everything.
What I love is they keep well in the freezer, so I'm putting some away for the smalls for then get home after spending a few days with grandparents and extended family over the Easter break.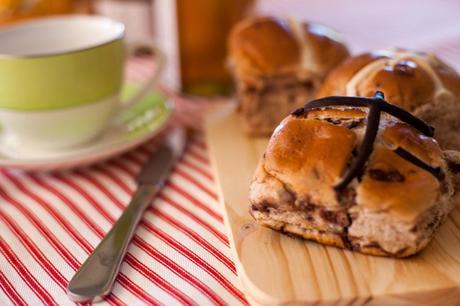 But if you do happen to have a surplus at the end of Easter, I've scouted at five different ways to spice up your life with hot cross buns:
Grab the lemon curd and use it to make this twist on bread and butter pudding
And not to be outdone, here's a version for the chocolate ones
Use them as stuffing for your next roast bread
Toast some chunks for fondue
Turn them into a special Easter French toast
How do you like your hot cross buns?
I was given a basket of treats from Baker's Delight to prepare this post.