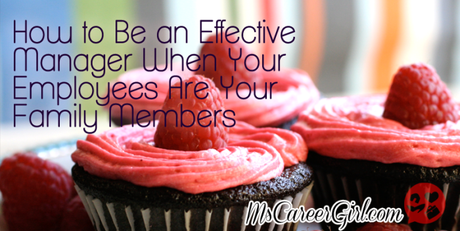 A family business is a sweet idea but can turn relationships sour with wrong management. Many of the most successful small businesses started with a couple of siblings or parents who pass on the business to their children. The more a business grows, the more room there is to hire cousins, aunts, uncles and extended family. By the time you're asked to become a manager at the business, you may be used to working alongside the same people you see at Thanksgiving dinner. Mixing family issues with business issues is a hard habit to break, but it must be done if you're going to be an effective manager.
Earn Your Degree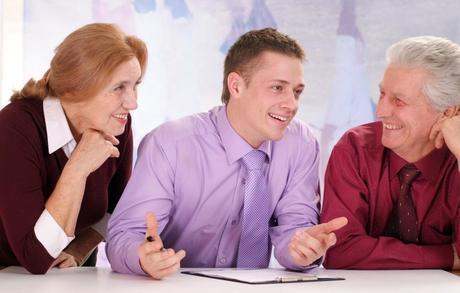 http://www.shutterstock.com/pic-96431774/stock-photo-three-people-are-sitting-on-a-isolate.html?src=47Q2MTEZxnNW8xXmUP1Nbg-1-10
When one generation works hard to start a business, they often pass on the business to the next generation. Since you might not have had to compete for the job, it's possible you did all of your training on-the-job and skipped higher education.
Even if you're already working the job, don't skip the college degree. Earn a bachelor's in management online in your free time for more resources, increased business know-how and the confidence to stand behind your decisions.
Set Boundaries
One of the most important things you can do as a manager at a family business is to set boundaries. Family life will start to bleed over into work if everyone is too casual on the job. Personal distractions will cut into work hours, making even the best of employees less productive. As manager, ask everyone to adhere to a new set of guidelines that includes items such as:
Limit personal discussions during work hours
No borrowing the company car for personal use
No taking unfair advantage of employee discounts and resources
Work out personal issues outside work hours
When you present the new rules, reiterate how each rule helps the business function better, so your family has a better idea of why you're making changes. Borrowing the company car unnecessarily, for example, puts more miles on the speedometer, increases wear and tear, and becomes an insurance issue in the event of an accident. It'll become your responsibility to enforce these new policies. Don't let family members pressure you into breaking the rules, or it'll set a precedent that your guidelines don't matter.
Hire Outside Consultants
One of the things you'll learn when you pursue your online degree is that although managers oversee groups of employees, the best managers aren't dictators. If you have trouble influencing family members to follow the new guidelines and family members think they can get away with breaking the rules, hire a group of outside HR consultants. An outsider's unbiased perspective will help you accurately evaluate what everyone brings to the business.
You can't keep people on payroll just because they're family, and with the assistance of outside analysts, you'll have a compelling reason to let go of anyone who needs to go, which should lessen the negative impact it has on your social life with the family.
If you really believe the family members should stay, ask the consultants to help you provide a performance review that makes it clear they have to improve their work performance within a set period of time or look for work elsewhere.
Value All Employees Equally
Even the smallest of family-owned businesses often can't go it alone — and not everyone in the family will be interested in carrying on the family legacy.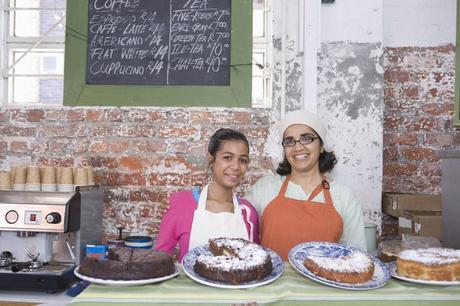 http://www.shutterstock.com/pic-149396435/stock-photo-portrait-of-happy-mother-and-daughter-in-aprons-standing-at-cake-shop-counter.html?src=47Q2MTEZxnNW8xXmUP1Nbg-1-4
If you have non-family members on staff make sure the non-family member employees feel just as valued as the family members.
Whenever you hold a staff meeting, make sure it's during work hours and everyone's invited. Limit the business discussion outside of work so you don't show up with new ideas and changes your non-family employees didn't have a say in. Involve all your employees in the decisions you make, not just the ones you see at dinner-time.
The U.S. Small Business Administration claims 90 percent of American businesses are family-owned. You're clearly far from the only one who has to deal with working with family members, but it might feel like more of an issue at your business if it's small and there are few non-family members on staff. You can manage a thriving small business and keep family members happy with clear boundaries and a little more confidence in your decisions.
 Are you in a family business? How do you manage your family members? Comment below or tweet us @mscareergirl