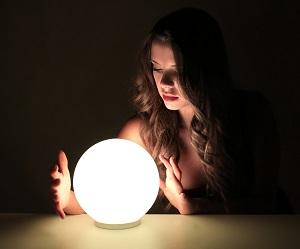 After over ten years in customer service, I have learned a lot about how people communicate and how they find out the information they need. I have also learned that a lot of the time, someone is handed a phone number or website and told to "gather" information and then report back.
Any good customer service experience we have is likely going to involve a lot of questions while we try to find exactly what is needed. We can eliminate some of those questions by simply taking a few quick moments to anticipate their needs. Here are some of the three quickest ways that I anticipate the needs of my customers.
Look For Patterns
We do a lot of operator answered conferences for a particular organization. I noticed a new account in the same industry opened an account online and suggested that we reach out to them to make sure they didn't need an operator answered call. They didn't, but they did need to have a large online event, which required a special set up. Noticing the pattern meant we ended up touching base with the customer instead of assuming they knew what they needed. If we hadn't, given their special need, they would have not been able to have all the people they needed on their conference.
Listen to Your Customer's Tone
Sometimes, our customers will call us with a last-minute need and if we will just take a quick second to hear their tone of voice, we will know just how quickly we need to move. There are plenty of clients where we can chat with them and take our time to learn what they need, but there are times when customers want us to say "this is what you need and this is how much it costs". You can tell a lot about a customer's unspoken needs by simply listening to their tone.
Understand the Industries that Need Your Products
We have a number of customers who are in legal related fields – mostly lawyers. For the most part, the lawyers we work with use our reservationless conferences for quick 'on-the-record' conferences with witnesses or opposing counsel. Anytime I set up a new account, I let them know about operator out dial conferences (where we call everyone and join them to the call) because when we have out dials, they are almost always law offices. I always like to let them know we do that too, just in case a judge ever asks for that arrangement.
Not only does anticipating your customers' needs help to grow your business, it's also a great way to get your customers to talk about you. Loyal and happy customers will talk about the companies they do business with, so start anticipating what your customers.
How does anticipation work in your industry?