This is a post to remind me how to add sub-category pages on a specific e-commerce site, but most of the instructions are universal to M1
Go to Catalog – Manage categories
Leave on "All Store Views"
Click into folder you want to put a sub-category
Press "Collapse All" at the top to keep folders tidy
Highlight the Category/Folder you want to add the new sub-category into
Click the "+ Add SubCategory" button (blue)
First Tab – General Information – is main tab to fill in – add url, meta title, page title, meta description
– "Include in Navigation Menu" – "NO"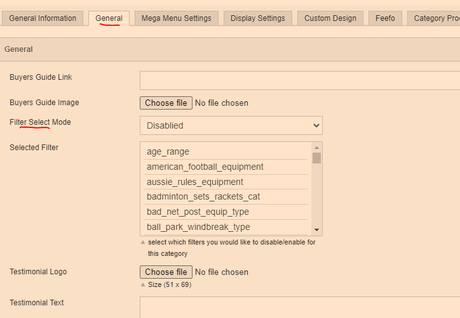 Define Filter menu for left of page
"Filter Select Mode"
– Enable with the drop down menu
Add "price" as a filter
Add anything else relevant
-Products only
Is Anchor – "Yes"
Make a note of ID Number of sub cat.
"Category Products" Tab
Add with product ID or search by name – then tick checkbox on left
Position – uses box on the right. Add in tens – 10, 20, 30, not 1,2,3*
*This makes it easier to add new products in order. If you order everything 1,2,3,4 etc, then you have to change all the order numbers when you add in a new product. Whereas if you order them 10,20,30, then you can add a new product with an order number of 15 and it will sit 2nd.
!Don't drag the category folders into other folders!
Remember to enable the new Sub-category on the first tab when it's ready!