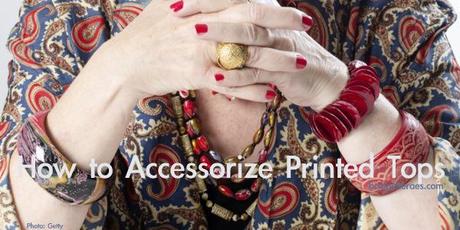 A few days ago, I posted about how to wear printed skirts work. Someone on my Facebook Page mentioned that she avoids wearing them because they are on the bottom half of her body and she sits most of the day at work. I thought that was a great point and it inspired me to write a post today about how to accessorize printed tops, both casually and professionally.
Printed tops are sort of like insta-outfits. They really do all the heavy lifting for you. Throw one on, wear it with a pair of jeans or pair of black pants and, voila, done. Or are you? Sure, these types of looks can be fun to wear the first few times, but, after a while, they can get repetitive. Don't stray from these easy looks, but certainly look at more ways you can wear them, one being how you accessorize.
How to Accessorize Printed Tops
Below are five printed tops, all styled different ways to give you some tips and inspiration on how to take these fun staples and make them even "funner" with accessories.
Outfit #1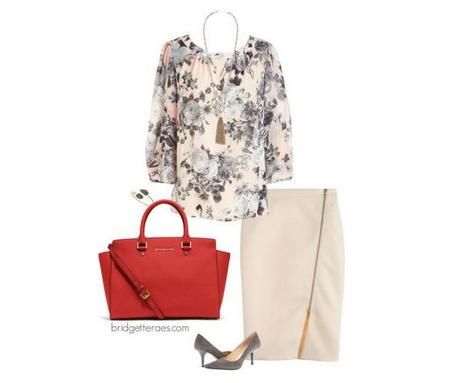 Shop the outfit:
Outfit #2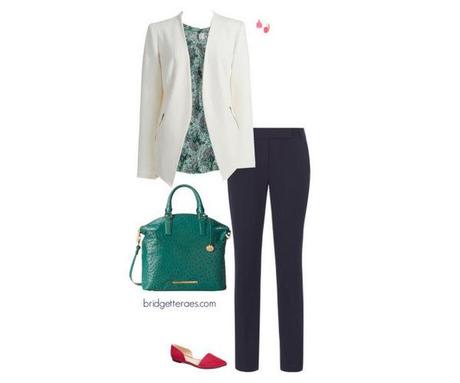 Shop the outfit:
Outfit #3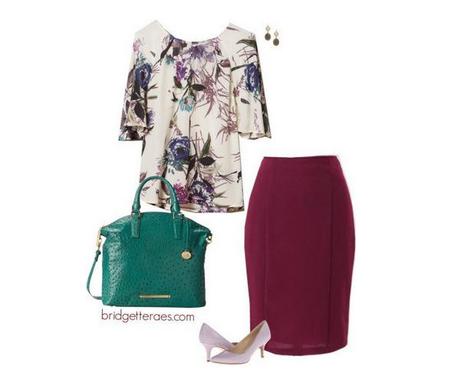 Shop the outfit:

Outfit #4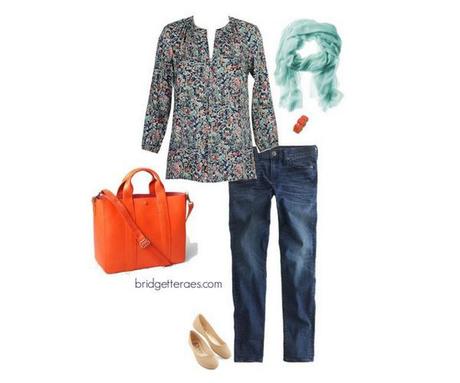 Shop the outfit:
Outfit #5
Shop the outfit:


I love this printed top from Anthropologie. It's just so pretty. When I saw it I knew I had to do something with it. In this case, I wanted to pull out all the colors of the print and use them as accessory shades. First, working with the burgundy in the blouse, because it does work well as a bottom color, I styled the top with this skirt from Shop Ruche. From there, I added the other shades as pops, including these light purple pumps from Cole Haan and the same Brahmin purse as used in the previous outfit. The ensemble is finished with these grey and ivory double drop earrings.


Shop for printed tops
Now that you know how to wear your printed tops beyond just pairing them with black pants and a pair of jeans, check out these additional styles from around the web.