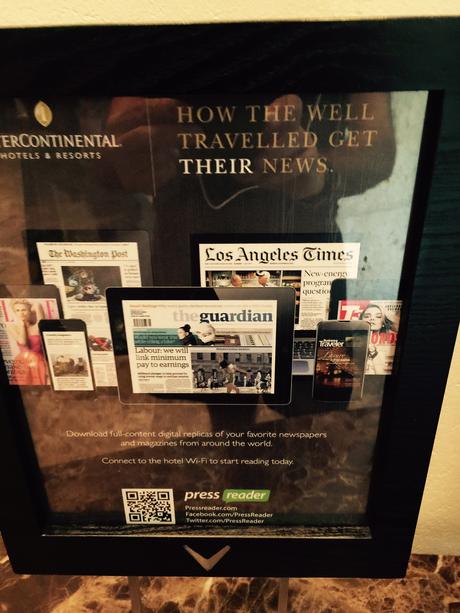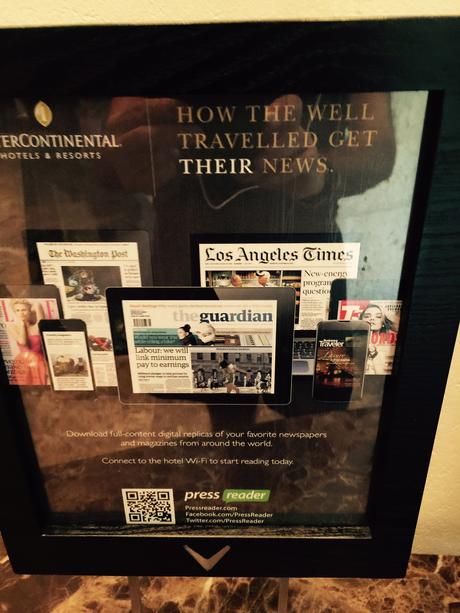 News delivery at hotels has changed. Some still keep printed copies of newspapers somewhere in a corner of the business lounge, or by the reception desk.
However, I am seeing fewer such offerings, and more announcements such as the one above.
I have observed my own transition from making sure that I secured a copy of the USA Today or New York Times International before I went to bed, to guarantee I would have it in the morning. But not anymore.
TheMarioBlog #1729
Please enable JavaScript to view the
comments powered by Disqus.
comments powered by

Disqus