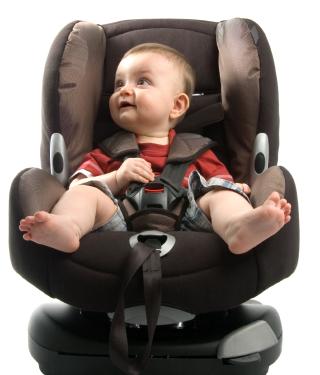 Nothing is more important than the safety of our children. Yet, according to the National SAFE KIDS Campaign four out of five car seats are not used properly. Here are some staggering statistics about the lack of proper child passenger safety measures:
Since 2001, there have been approximately 227,000 children 14 years old and under injured in motor vehicle-related crashes.
A recent study found that more than 70 percent of car booster seats they observed were not properly used.
There's strong evidence that if you don't use proper safety precautions for yourself, you may not for your children either. A study from the National Highway Traffic Safety Administration found that nearly 40 percent of children who rode with driver who were not wearing a seat belt were also not restrained.
If you are unsure if you are keeping your kids as safe as possible when you are driving, here are some very important tips:
Be sure to refer to the seat manufacturer's instructions. Most importantly for proper installation, but also for an understanding of proper safety precautions.