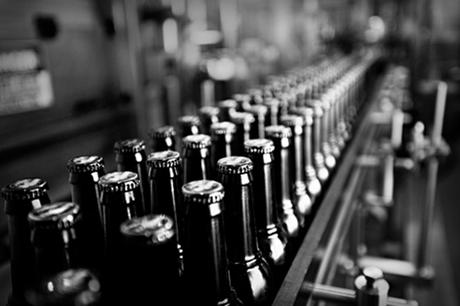 As restaurants and bars gear up for one of America's biggest party days of the year, getting what they need when they need it is crucial to making the most of the opportunity.
The stakes are high: About 52 percent of Americans plan to celebrate the holiday and will spend a total of $4.6 billion, according to 2015 figures from wallethub.com and the National Retail Association. There's a 70 percent increase in cabbage shipments in the U.S. during that week, says Produce News, along with 13 million pints of Guinness set to be consumed worldwide on St. Patrick's Day alone.
So how are eating and drinking establishments prepping for the party? It's all about speed to market. Being ready with a full supply of the products you know will be in demand is everything. But achieving that with limited storage space and at the same time as the competition is tricky. If you are managing this process for a restaurant or bar, you need to make sure you have optimum visibility in your product supply chain.
Product Supply Chain Visibility Defined
Having supply chain visibility means you have the ability to track products - in transit or at rest - from the supplier to you. It also means you know what you have on hand to meet customer demand. The ideal system captures data through new and flexible technologies; makes useful data readily available to you; and gives you a clear view of inventory and supply chain activity.
This visibility increases your ability to capture information, and share and predict events and transactions, as well as translate data into useful information. This way, you can create a playbook to manage disruptions - both positive, like St. Patrick's Day, and negative, like weather events. You can also store information for historical record and reporting.
If you can't see it, you can't fix it
Many restaurants and bars find that limited supply chain visibility prevents their working and selling efficiently and successfully. Businesses without full visibility are challenged by key factors, such as aligning goods' movement to delivery dates in a cost effective manner, and configuring routes and transportation modes to accommodate products and sources based on locations of suppliers, fulfillment and distribution centers, and stores. Additional challenges include transforming sku data into business intelligence; optimizing shipping and transportation via forecasted demand; enhancing inventory velocity to meet specific delivery dates; and complying with increased governmental regulations.
But having visibility is not effective unless you can drive down to very specific detailed data needed to make decisions, such as load specific details at a sku level. That said, there's no question that the ability to mitigate disruption is supply chain visibility's biggest benefit. With it, you can pre-plan for possible disruptions and react quickly when a situation occurs.
At Ryder, we have helped many food and beverage customers win the supply chain visibility challenge and mitigate disruption. We partner with businesses of all sizes to achieve better production and service uptime; improved customer service; more on-time deliveries; and better inventory control through flexible, customized solutions. That's how we help make your business run Smoother. Faster. Smarter. Ever Better.
Like what you read? Get insights delivered to your inbox weekly by subscribing to the Ryder Exchange blog.