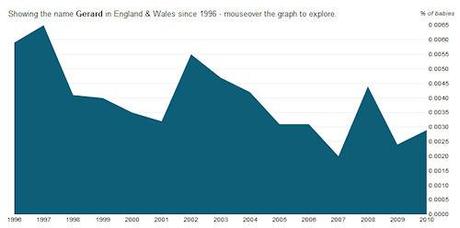 Baby names are becoming increasingly diverse as more parents follow celebrities with bizarre monikers such as Nevaeh - or heaven spelt backwards, new research has found.
You can now find out
how popular your name is
in England and Wales, thanks to a new website that has analysed official statistics. The research is based on Office of National Statistics figures. Find your name's popularity by using this interactive tool.
(via Everlasting Blort)
The Presurfer