Do you remember playing with the Rubik's cube as kids? Some of us do that as adults too. It started out as solving a cube of colorful blocks when we were young. Now. it is a hobby for many people. Irrespective of your perspective, the Rubik's cube has proven to be an excellent way to release stress and boost your mental health.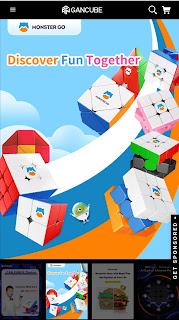 If you introduce kids to the Rubik's cube from an early age, it will help improve their mental health while sharpening their intelligence and thinking capacity even more. Since solving a Rubik's cube requires a lot of work, it helps increase their patience too. Here are X ways in which playing with the Rubik's cube improves children's mental health.
1. Mends Their Memory
Whether you are solving the Rubik's cube with the help of instructions or on your own, it is a lot of work and requires immense practice. As a result, it helps them to improve their muscle memory. Good muscle memory can be very beneficial in the long run.
2. Better Problem-Solving Skills
The root of solving a Rubik's cube ponders upon breaking down the problem into different parts and concentrating on each of them separately. This helps children understand the significance of each move. Slowly, they will understand how they can solve real-life problems even with a thousand obstacles.
3. Faster Reflex
Solving the Rubik's Cube helps develop faster reflexes as well as improve eye-hand coordination. Since it includes learning a number of different patterns and combinations in a limited time, it automatically builds faster reflexes.
4. Increased Brain Activity
Playing with the Rubik's cube improves cognitive functionalities thus helping their brain to stay active. Hence, it results in increased brain activity.
5. Helps To Relax
We have already mentioned this in the beginning but playing with the Rubik's cube helps them release stress and stay calm. It helps them to focus on one thing and not think about anything else.
Final Thoughts
There are so many benefits of playing with Rubik's cube. However, there are many fake cubes available in the market that don't help at all. So, make sure you are getting only the real and best ones.
This blog post is part of the blog challenge 'Blogaberry Dazzle' hosted by Cindy D'Silva and Noor Anand Chawla in collaboration with Baked Happily Ever After.