I went to Whole Foods last night to get chicken noodle soup for my cute, little, sicky roommate. What was left was mostly broth so I played the damsel-in-distress card and asked them for a fresh batch. To my surprise, it comes pre-made! No wonder the recipe never took my breath away.
As I struggled to scoop the excessively long noodles out of the metal tin with a spoon (impossible!), my eyes gazed up and locked with Mr. Whole Foods Employee. Dark hair, dark eyes. Just how I like it! I could feel him focus on me from across the counter. Even though I was not sure why since I had wet hair and was wearing my least best outfit of the week and even though I am not typically attracted to the staff of grocery stores, I decided to ignore those thoughts and embrace the mutual energy.
Continuing to splash noodles all over myself, I turn to notice that dark-eyes has moved from the opposite end of the counter to the side closest to me. How ironic. As he helps an older woman wearing a fuchsia sweater, he strategically drops an empty sample cup right next to my foot. I smile, pick it up for him, and as our hands touch there was a spontaneous lightening storm inside the store. He says, "thank you" and I turn away.
Here comes the point when a decision must be made. Do I push through the initial moment of contact and progress to the next level or do I let it sweetly linger to be potentially continued later?
I went through a phase last year when I always pushed forward. I considered it "being brave", and it was. I took risks and rushed moments. I tried to rapidly propel the growth of feelings and attraction.
Although a whirlwind of excitement, there is something to be said of interactions that progress organically. Taking one sweet moment at a time extends the life of each and we all know that these moments tend to be few and far between. The risk here is that a future encounter is not guaranteed.
Last night I chose organic. Small steps. Nothing may ever happen, but today my spirits are just slightly higher.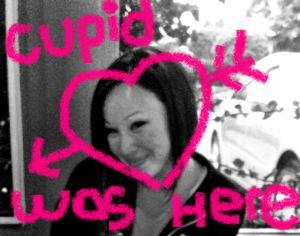 Often we try to create what we want out of something before it is ready. We lose some patience because we are all so anxious to get our hands around our dreams. I am totally guilty of this more times than I realize.
How organic are you? How much do you let life lead you?
Sometimes the best thing we can do is to just enjoy the ride.
Turns out that the most organic thing at Whole Foods is the staff.
Sincerely yours,
Cleo