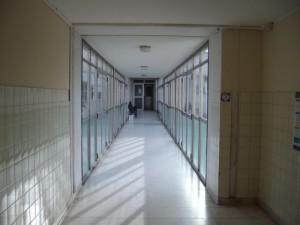 This was the exact question answered by a 2007 Commercial Building Energy Consumption Survey (CBECS) on the U.S. Energy Information Administration's (EIA) "What's New" page. While nobody's advocating that hospitals go on a stringent utility diet, it's nonetheless interesting to look at how different types of commercial buildings use energy and where they can save. Large hospitals are of particular interest since they operate nonstop, have thousands of employees and patients, and house all sorts of energy- and resource-intensive medical equipment.
As you probably could have guessed, CBECS data show that hospitals consume a disproportionate amount of energy compared to other commercial buildings. A 2003 CBECS study found that while large hospitals (over 200,000 square feet) represented less than 2 percent of commercial floor space (nearly 1.5 billion square-feet), they consumed 4.3 percent of total energy used by the commercial sector. However, hospitals are apparently becoming more efficient. Figure 4 on this page shows that on a square foot basis, hospitals used a smaller amount of major fuels (which includes electricity, natural gas, fuel oil, and district heat)—just over 250 thousand British Thermal Units (Btu) per square foot in 2003 compared to about 230 thousand Btu in 2007. Over the course of a year, natural gas (208 trillion Btu), electricity (194 trillion Btu), and fuel oil (6 trillion Btu) were the most heavily used resources. Fuel oil was used by most hospitals (2,850) in the study to power generators.
Another finding of the CBECS report was that most hospitals have formulated energy conservation plans. Of the hospitals surveyed for the 2007 report, almost all had regularly scheduled maintenance of their HVAC systems, and 88 percent used multi-layer glass windows. Other efforts included the use of motion-activated lights (46 percent), lights that respond to the level of natural lights (14 percent), and compact fluorescent bulbs (90 percent).
The 2007 survey also calculated water consumption (for the first time). It was found that large hospitals consumed 133 billion gallons of water, which cost $615 million, or about $200,000 per building.
Image