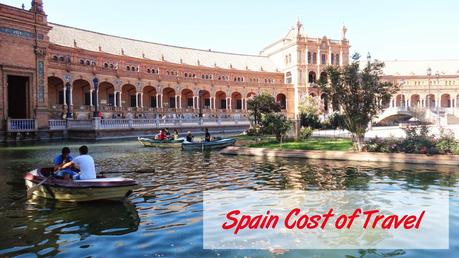 Traveling around Spain has been way cheaper comparing to

France

 in almost everything: food, drinks and housing.  I liked the people a lot and the local lifestyle and life attitude actually made me think of living there for a few months (years?). 
Spanish people – you rock! You are fun, loud and can make a party out of nothing just in the middle of the street!
Trip Details
We've focused on exploring gorgeous Andalucia and wanted to spend a week on the beach, so opted to head South.
18 days 13 cites visited. 
Itinerary: 
5 days in
Madrid
1 day Cordoba
2 days Sevilla
6 days Malaga +hopping around Costa del Sol: Tourmalines, Fuengirola, Marbella, Nerja, Maro, La Cala Del Moral in search of the best beaches!
2 days Granada
1 day Torre del Mar + Caleta de Velez
1 day Madrid
How much does our Spain trip cost?
I didn't include flight costs to the budget, but there are a lot of dirty cheap offers from

RyanAir

and

Easyjet

– all flying to the main airport Madrid Barajas. You can get to the city by Metro Line 8. A one-way ticket will cost around 5€ if you need to get anywhere to the city center.
Lufthansa

has awesome flight deals to Madrid too; just try booking 1-2 months ahead!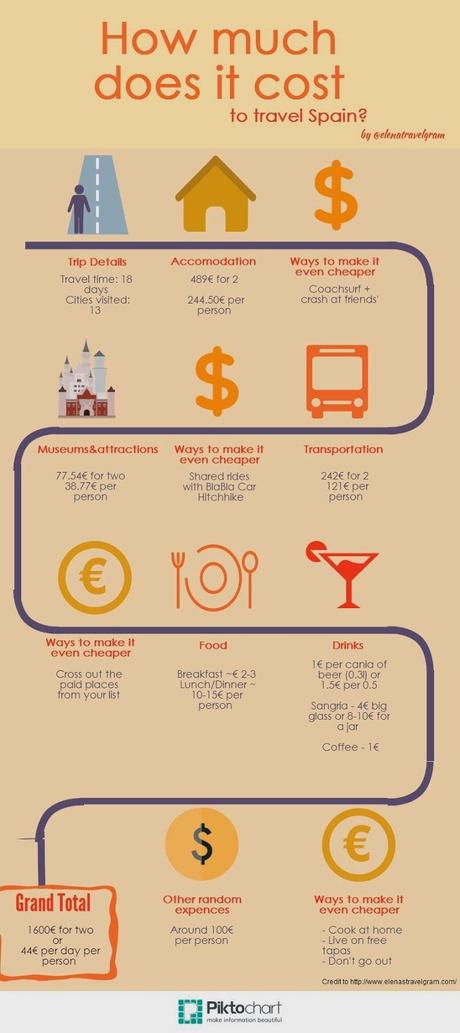 Accommodation: 
As a couple, we've opted for private rooms in hostels + rented a room in a flat in Malaga with a small kitchen to cook and common living area.
Couchsurfing would have cut our costs at least twice, but we couldn't find nice hosts. July is a high season I guess.
Average price per night per person: 14€
Cheapest: 20€/room
-
Hostal CasaBueno
in Madrid via Booking Promo Deals.
Priciest: 44/€/room -

Hotelel Paraiso

in Caleta de Velez via Booking.com
Best value for money: 30€/room - Hospederia Luis de Gongora 
in Cordoba via
Hostelbookers.com
Transportation:
Buses in Spain are twice cheaper than trains, so we've traveler all the way round the country that way. 

Alsa

and

Sociobus

are two biggest carriers and you can get basically anywhere by bus.
It's better to buy tickets at least 1-2 days advance or earlier for popular destinations like Malaga/Madrid. However, both Alsa and Sociobus have extra fees for online ticket purchase.
Bonus
: free wi-fi on board, though it doesn't work well all the time.
J
Food/Drinks:
Our average daily spending for food was around 20€ per person. Most of the bars offer free tapas to the drinks you order or meal (sometimes the plate is just huge!).
Look for Menu del Dia – a 3 course meal (mostly with drink included) that costs around 9-10€ in non-touristy places.
Fruits are extremely cheap in any supermarket chain or small fruterias.
There are a lot of drinking fountains all around Spain, so grab a bottle for re-filling.
Museums and attractions:  
We are both still under 25 and get free or discounted rates for all the museums and attractions. Though, I'm not a student already an ID card I've got from Erasmus Community in Besancon worked fine in all the cases
J
Free admissions:

Prado Museum

and

Reina Sofia Museum

in Madrid,  

Fundacion Picasso

in Malaga.
Reduced rates:

Picasso Museum

in Malaga, Alcazaba of Malaga, Sevilla and Cordoba,

Almudena Cathedral

and

Royal Palace

in Madrid.
No discounts:

La Alhambra in Granada

,

The Great Mosque of Cordoba

.
Though, the best attractions in Spain are absolutely free – walk around the city by foot, marvel the architecture and have a mid-afternoon siesta under a palm tree in one of the gorgeous parks.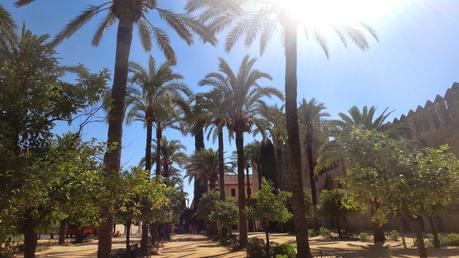 Have you been to Spain? Did you find it affordable?