Though it's hard to tell how long the shift will take, we can get some clues from the current state of mobile payments.
Who is Spearheading Mobile Payments?
Mobile payment is a big business, and it's no surprise that some of the biggest players in the tech industry are paving the way for integrating the technology in our everyday lives.
Apple's Apple Pay, along with the Android and Samsung Pay are all mobile wallet applications that allow users to way with their phones at many businesses, a convenient option for many consumers. In fact, 32% of Americans are already using them, and 78% know they are an option.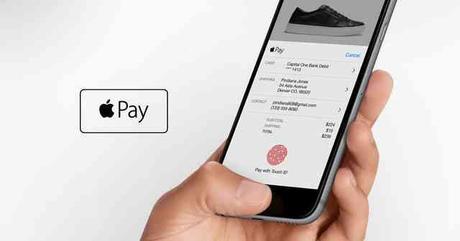 Venmo takes a different approach to mobile payments. Instead of focusing on in-store transactions, Venmo is designed as a social payment platform, perfect for those mood-killing group bills, splitting rent, or even picking up half the cab fare. Users can send or request money directly from other users, and can even send a request to non-Venmo users (though they do need to sign up to send the cash).
PayPal is the go-to option for paying and getting paid online, but they've expanded their services in the last few years, allowing users to register a card to their account that can be used on sites that accept PayPal, cutting down on the need to enter card information and worry about security on eCommerce sites.
Even Facebook Messenger and other messaging apps are getting in on the scene, allowing users to transfer money to one another. Though not as popular as other forms of mobile payments, this method may increase in popularity in the future.
Motivations Behind Mobile
There's clearly demand for more mobile payment services: in 2015, worldwide mobile payments totaled about $214 billion, and that number is only going to go up. 178 million Americans own at least one mobile device, and by the end of 2016, mobile payment users are expected to increase from 23.2 million to 37.5 million.
But what is fueling this demand for a new way to pay? The two biggest reasons are security and convenience.
Patented biometrics are the next step in cyber security, and they can make paying with a mobile device much safer than using a credit card. Fingerprint and voice recognition, encryption, and remote device shut-down are all helping to reduce fraud and improve security.
The convenience of mobile payments is undeniable: it's much easier to carry around one device than a wallet full of cards. Additionally, as freelance work and remote employment become the norm, it will no longer be practical to issue payments via snail mail, and workers will be able to receive payment for services instantly.
The Impact of Mobile Payments
We're already beginning to see how mobile payments affect our lives. Merchants are starting to implement the new technology needed to process mobile payments to give customers a more convenient option.
Businesses on the cutting edge of technology are rewarded with a broader customer base, as some consumers move to mobile only. There are benefits to businesses as well as consumers, however, since it's easier to offer loyalty programs when customers use mobile payments, allowing retailers to offer location-based offers and coupons to bring in repeat business.
Merchants may see the biggest changes to their businesses, but mobile payments will affect consumers lives as well. Individuals will have the convenience of repaying friends and family anytime, anywhere, and the format of banking services will change as well.
Already, banks are opening fewer branches, and more online-only banks are becoming popular as time goes on. It will take a while for credit cards to become obsolete, but all indications are that the future of payments will be focused on mobile devices. When? That remains to be seen.