Launching a brand new blog entails a tremendous amount of proper decision making to ensure that a site launches with both feet running.  One of those decisions is determining how many blog posts should be written in advance to have ready for when a blog launches. 
There are two parts to this question: 
How many blog posts should I have saved as drafts?
How many blog posts should I publish when my blog officially goes live? 
There are many opinions around the world-wide web regarding this topic, but the truth is; it really depends on several factors.  Not to mention, your personal goals for your new blog.  We will address both of these questions and provide our thoughts.
How many blog posts saved as drafts…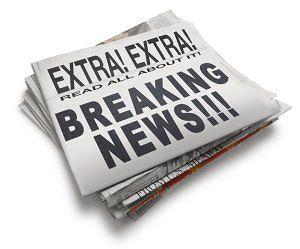 The simple answer is: As many as humanly possible (within reason).  Once your blog goes live, you will quickly find yourself engrossed with many other distractions such as tweaking your theme, appearance, fixing plugin glitches, blog promotion, and a whole plethora of other time consuming activities.  In the first few days, it is easy for your writing efforts to take a back seat.  With a good number of posts saved as drafts, you can focus on these other activities and not worry so much about pushing new content out to your readers.  We are all human and can only do as much as the hours in a day will allow.  Having a good number of blog posts saved as drafts will free up much of your time.
At a minimum, it is highly suggested by many expert bloggers to have as many blog post drafts as you do categories.  And spread those blog posts out evenly among all categories.  If you have 7 categories, at a minimum, you will want to have 7 pre-written blog posts available and saved as drafts; one for each category.
This strategy will also ensure that you have effective categories that can be sustained over time.  If you find that you are having a hard time coming up with content to fill a particular category, it is time to rethink your strategy.
With that being said, I launched this blog with 20 blog posts; 2 that I published on the very first day, and 18 that I saved as drafts and scheduled for publishing every day for the next 18 days that followed.  Like I said, the more the better.  
How many published blog posts at launch?
This question really depends on how often you plan to write and publish blog posts going forward.
If plan to publish on a daily basis or at least several times per week, we highly recommend launching with two published blog posts.  The first post should be your welcome or introductory post that provides visitors with information about yourself and how your blog will benefit them going forward.  The 2nd blog post should be written to fill one of your blogging categories and give actual information.  A welcome post is a nice touch, but it is also necessary to provide real information to incentivize your readers to return in the future.
With blog posts going out daily or several times per week, your blog will grow rather quickly.  Keep in mind that it is going to take at least a month or two before your blog begins to receive search engine traffic, so the "ghost-town" appearance in the beginning will not have much of a negative impact.  Once your blog has had time to generate traffic from the search engines, you should have a good number of blog posts to satisfy any visitor's curiosity.
On the other hand, if you plan to write and publish content less frequently, for example, once per week; we recommend launching with 5 published blog posts at a minimum.  If you can do a few more, then by all means; do more.  But be sure to keep a good reserve of post drafts available.
Publishing one post per week will take more time to minimize the "ghost-town" look and feel of your blog; hence why it is more important for less-frequent publishers to launch with more blog posts.  This will provide search engine bots with content to crawl and also hopefully give any visitors you receive an incentive to return in the future.
This should go without saying, but putting your best foot forward is imperative in the first few weeks of your blog's existence.  In a perfect world, all of us bloggers will write a perfect blog post each and every time that we publish new content.  However, we are all human and it is easy to get lazy and write a post that is a bit lackluster.  Especially in the early days of your blog, writing quality content is extremely important to establish good traffic and early subscribers.
Your Turn: How many blog posts did you launch with?
We would love to hear your experiences with publishing content on your brand new blog.  How many drafts did you save in reserve?  How many blog posts did you launch with?
How Many Blog Posts Should I Write Before Launching? is a post from: BloggerGo