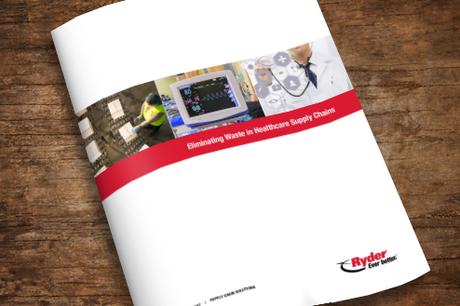 When the Affordable Care Act was signed into law in 2010, much of the attention focused on the millions of Americans who would now have access to medical care.
Yet, this influx of new patients has translated into a higher demand for supplies. With more patients receiving more services, the medical device manufacturer supply chain faces unprecedented pressure to get the right products to the right place at the right time, all while controlling expenses and improving service levels to the end user.
At the same time, medical equipment manufacturers and health care providers already were experiencing challenges to existing logistics networks. In many cases, 25% of annual operating expenses are spent on supply chain-related issues. This expense is second only to labor costs, which consumes about 65% of many businesses' operating costs.
How can companies in this $2.9 trillion industry keep their supply chains healthy? Think LEAN.
Hospitals, medical equipment makers, and other industry players are rethinking how they manage their supply chains, with a keen eye on efficiency. One solution is to introduce a LEAN culture into their business practices.
The theory is simple: If something doesn't improve efficiency or speed to market, it is eliminated. A LEAN culture reduces waste, improves efficiencies, and heightens customer service. Companies become more efficient by reducing the time it takes to do tasks; aligning employees with a business's vision; and standardizing processes, which ultimately boosts the bottom line.
With the ACA mandating improved patient care, LEAN's ability to improve customer service can translate to a heightened patient experience. This further benefits the healthcare organization.
To date, only 4% of healthcare companies have fully implemented LEAN. But that's changing. As patient numbers continue to rise, more companies will be looking for new ways to reach their goals.
Companies are only now starting to understand the importance of a more efficient supply chain.
LEAN and other strategies not only help companies improve their overall performance and bottom line returns, they deliver better service for patients themselves.
To learn more, download our white paper "Eliminating Waste in Healthcare Supply Chains" and learn how implementing LEAN can help you improve your healthcare and medical supply chain.

Authored by Todd Skiles
Todd Skiles is Senior Vice President of Global Supply Chain Sales and Solutions for Ryder System, Inc. He joined the company as a rental manager in 1986 and has since held positions of increasing responsibility.