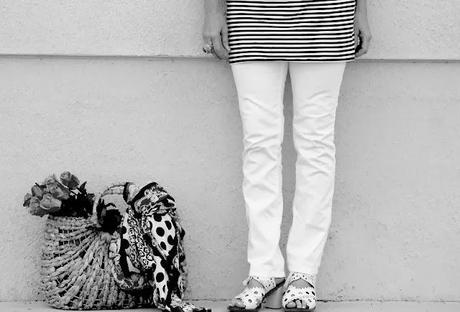 Today the lovely

Adrienne

from

The Rich Life on a Budget

...and

Jill

from Everything Just So ...are celebrating their two year anniversary of their


How I Wear MY

series

....


This month's topic is

jeans


which got me thinking abouthow I wear

my

jeans.
Initially I was thinking...
"Oh I'm not really a jeans kinda gal ...except maybe at home ...or errands ...but going back through my pictures ...
I realized that wasn't even true ...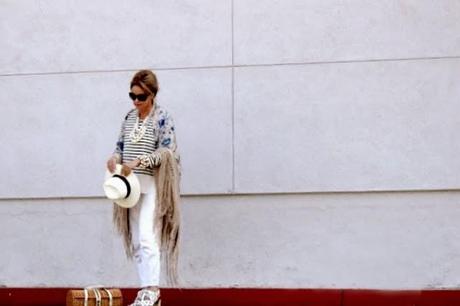 I began to realize ...just how often I do use jeans as a building block to many of my outfits.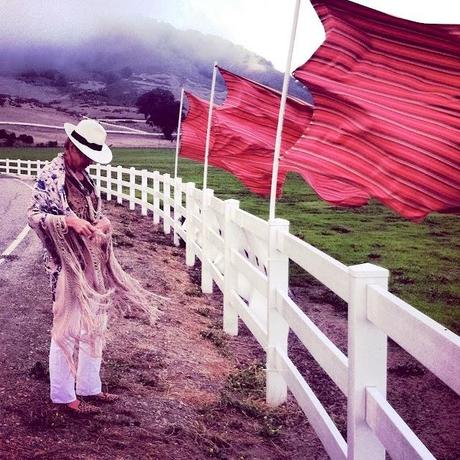 Looking back ...I realized how my jeans are a perfect and functional juxtapositionto some of my more flamboyant pieces.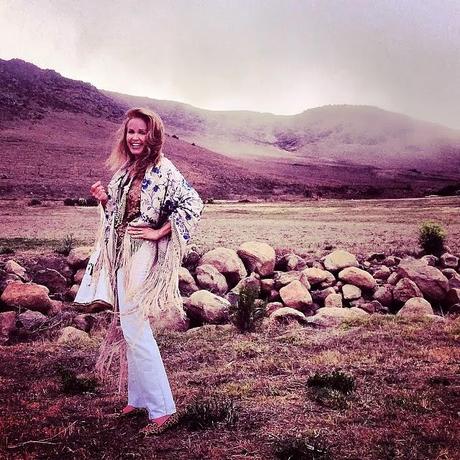 Balancing dramatic flair...with true wearability.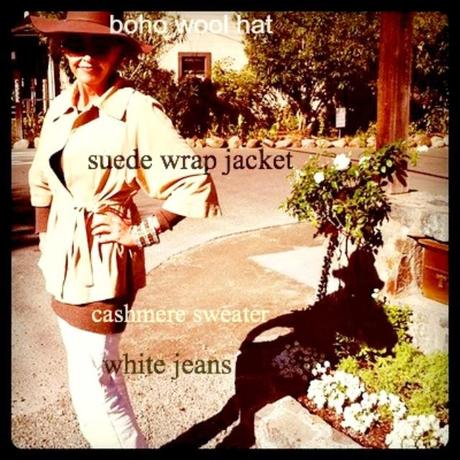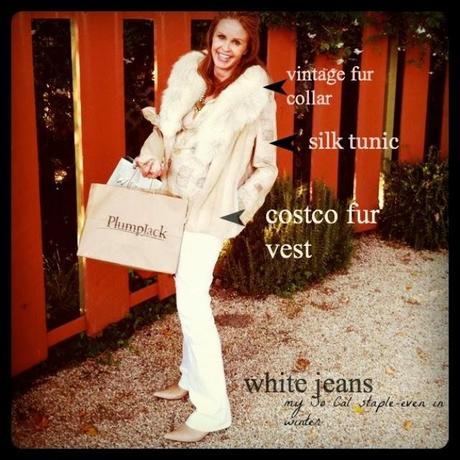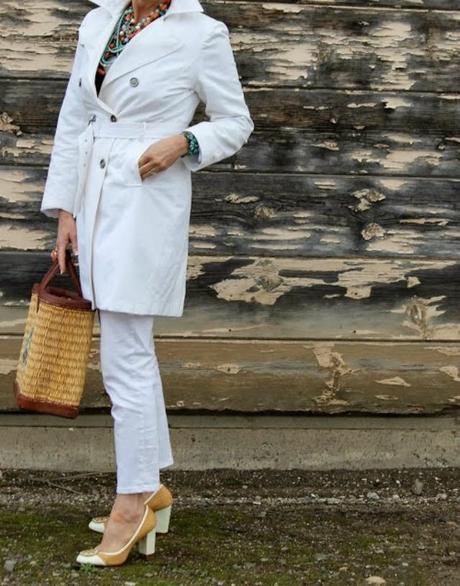 When I am here in Southern California my staple wardrobe usually consists of neutral shades ofcreams and whites ...which makes my 

white jeans

 the work horse of my wardrobe...summer or winter...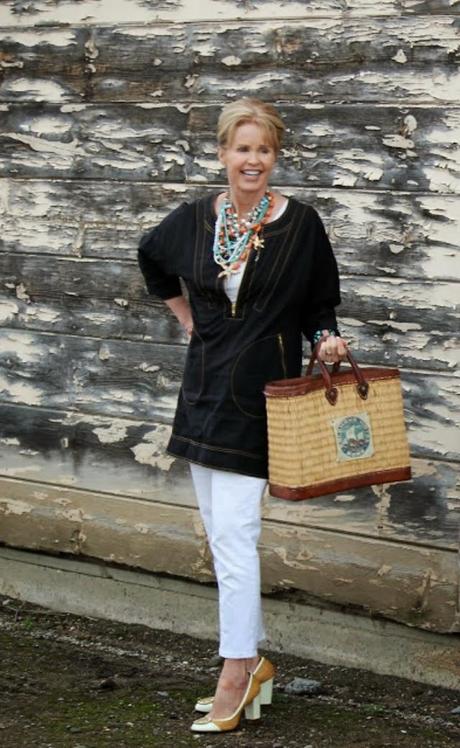 always a grounding force with my statement pieces...
and ...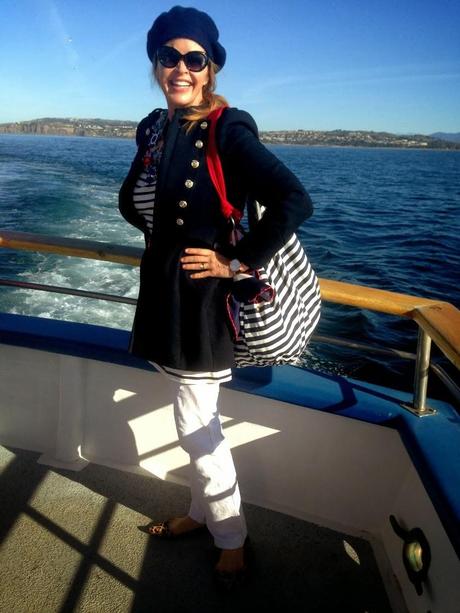 the perfect functioning piecefor so many occasions ...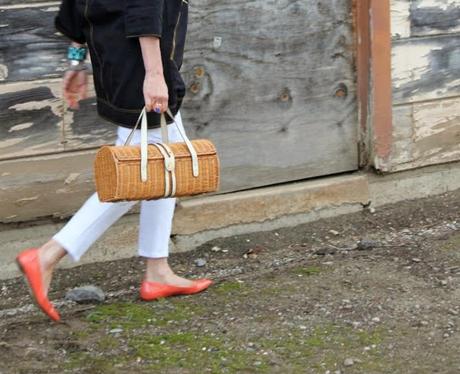 and looks.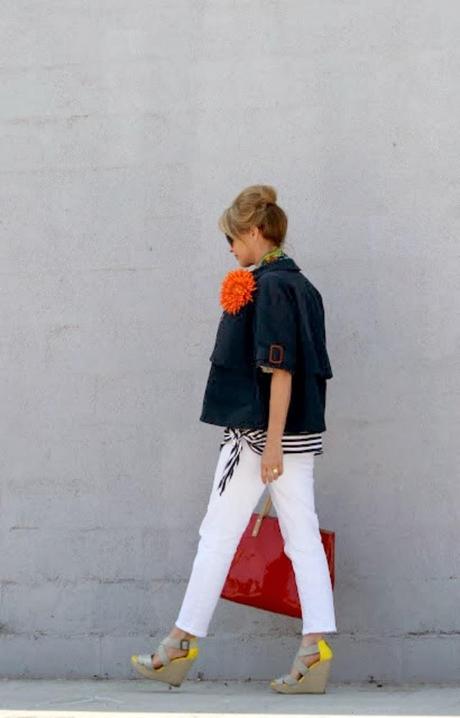 City or....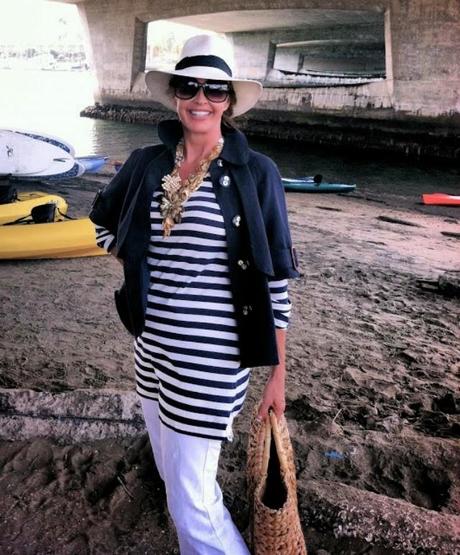 sand.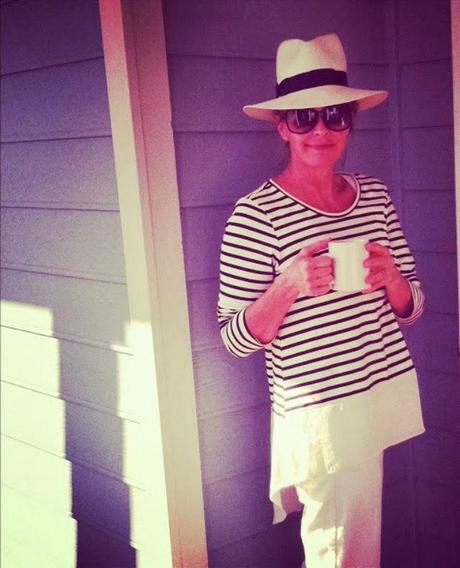 My white jeans are the perfect piece to packfor weekend getaways... because the truly do go with most everything I pack.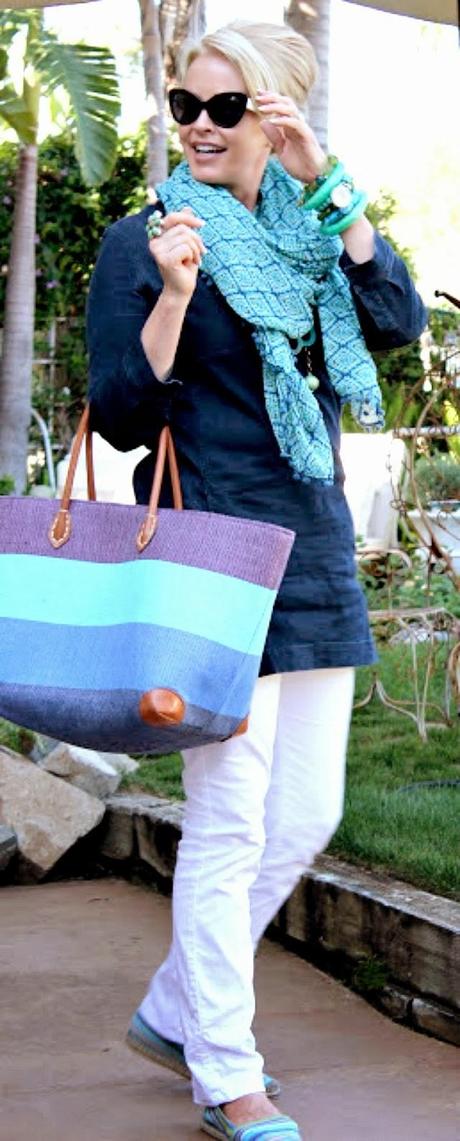 I knewI used my jeans regularly at home ...and for local errands ...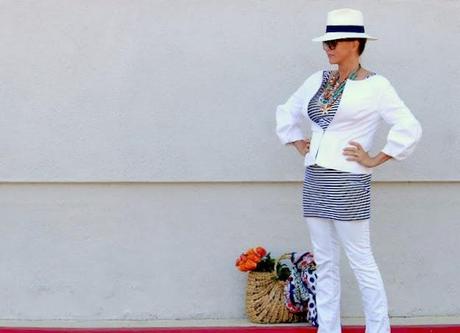 But now after

HIWM

 I know just how much

my jeans

are truly a major player in

my style of

Down to Earth Glamour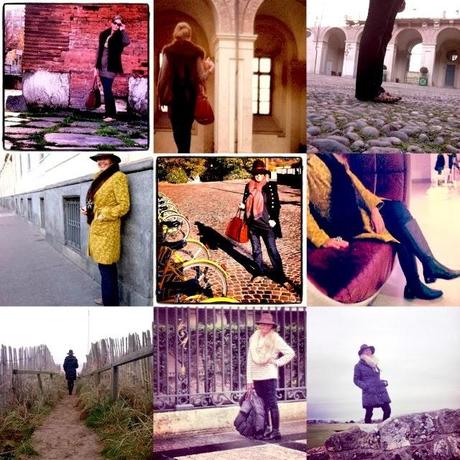 My one pair of JAG jeans ...got me all across Europe last year ....from the high streets of London...to visiting my daughter in Italy ...to the cafes of Paris ...and walking the golf course in Saint Andrew's.
My jeans and my felt fedorawere comforting travel companions ...and were the cornerstone of all my  travel wardrobe styling.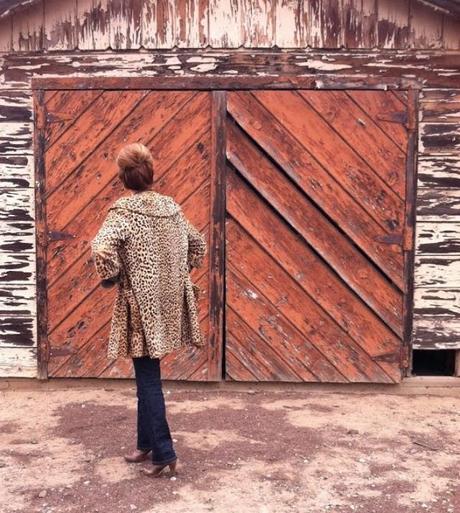 So thank you

Adrienne

and

Jill

for another fabulous series!Participating always helps me refine my style...either by making new choices out of my usual comfort zone ...like last months neon ...or this month ... when it had me finding moreclarity in my own personal style of 

down to earth glamour.


Please check out the HIWM series at The Rich Life on a Budgetand Everything Just So
to see a wonderfully stylish gathering of participants...and if you haven't joined yet...I would urge you to next month whenit's all about the color red...
You never know what personal  style lessonsyou can learn by participating ...Take it from me!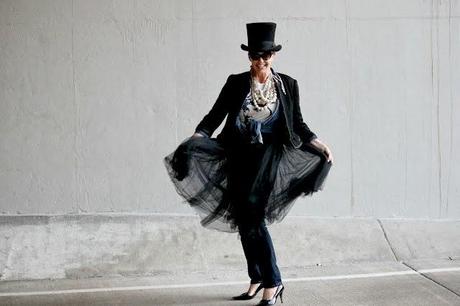 as always dear friend


I wish you love and joy




as you style your life